Sales Operations Analyst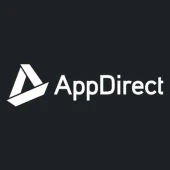 AppDirect
IT, Sales & Business Development, Operations
Pune, Maharashtra, India
Posted on Tuesday, November 21, 2023
About the Team:
AppDirect is the leading cloud service marketplace company dedicated to revolutionizing the way businesses run. We offer a cloud service marketplace and management platform that enables companies to distribute digital services. The global network of AppDirect-powered marketplaces allows businesses to find, buy, and manage the best applications the cloud has to offer.
With our award-winning platform, service providers can launch a state-of-the-art online application store within a matter of weeks, while developers can integrate once and make their software available across multiple marketplaces worldwide. Our products offer more advanced features and tools than any other competitive solution, putting AppDirect at the forefront of the rapidly evolving market for cloud services delivery.
About You:
We are rapidly expanding and looking to hire talented and ambitious software engineering talent in Pune. As a member of the team, you will create, grow, and manage a distributed network of marketplaces and applications. We love the entrepreneurial spirit and those who bring experience from established organizations. You are a highly technical, hands-on developer with a passion for producing maintainable and robust code. You will design and develop well-tested software, build mission-critical services, and APIs that scale with our increasingly elegant set of features.
What you'll do and how you'll make an impact:
Data Analysis: Analyze sales data, customer trends, and market data to identify opportunities and areas for improvement. Utilize tools like CRM systems, Excel, and other analytics platforms.
Sales Reporting: Create and maintain regular sales reports and dashboards to provide insights into sales performance, revenue forecasting, and pipeline management.
Order Management: Oversee and manage the end-to-end cloud order processing cycle, ensuring accuracy and timeliness of orders, from order entry to delivery.
Consumption Billing: Handle consumption-based billing processes, including tracking and invoicing customers based on their actual usage of our products/services.
Sales Process Optimization: Collaborate with Sales Managers to streamline sales processes, from lead generation to deal closure, and make recommendations for improvements.
Forecasting and Budgeting: Assist in the development of sales forecasts and budgets. Monitor actual performance against forecasts and identify discrepancies.
Sales Enablement: Support sales teams by providing training, tools, and resources to improve their productivity and effectiveness.
KPI Tracking: Monitor and track key performance indicators (KPIs) related to sales, including conversion rates, sales velocity, and customer acquisition costs.
Cross-functional Collaboration: Work closely with Marketing, Finance, and other departments to ensure alignment and collaboration on sales-related initiatives.
Order Documentation: Maintain accurate and organized records of customer orders, contracts, and agreements.
Customer Support: Collaborate with customer support teams to resolve order-related and billing issues and provide exceptional customer service.
Perform other duties as assigned.
What you'll need/Assets:
Bachelor's degree in Business, Finance, or a related field.
2 to 4 years of experience in a sales operations or analyst role, with a focus on consumption billing.
Strong analytical skills and proficiency in data analysis tools and software.
Excellent Excel skills, including pivot tables and data visualization.
Experience with CRM systems (e.g., Salesforce) is a plus.
Exceptional attention to detail and organizational skills.
Strong communication and collaboration skills.
Ability to work independently and in a team-oriented environment.
Proven ability to meet deadlines and manage multiple tasks simultaneously.

About AppDirect:
AppDirect is the only end-to-end commerce platform for selling, distributing, and managing cloud-based products and services to succeed in the digital economy. The AppDirect ecosystem connects channels, developers, and customers through its platform to simplify the digital supply chain by enabling the onboarding and sale of products with third-party services, for any channel, on any device, with support. Powering millions of cloud subscriptions worldwide, AppDirect helps organizations, including Jaguar Land Rover, Comcast, ADP, and Deutsche Telekom connect their customers to the solutions they need to reach their full potential in the digital economy.
We believe that the unique contributions of all AppDirectors are the driver of our success. To make sure that our products and culture continue to incorporate everyone's perspectives and experience we never discriminate on the basis of race, religion, national origin, gender identity or expression, sexual orientation, age, or marital, veteran, or disability status.
At AppDirect we take privacy very seriously. For more information about our use and handling of personal data from job applicants, please read our Candidate Privacy Policy. For more information on our general privacy practices, please see AppDirect Privacy Notice: link: https://www.appdirect.com/about/privacy-notice