Investment Manager - Techstars Mexico City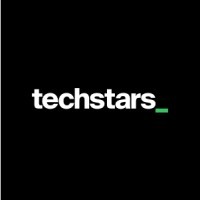 Techstars
Mexico City, Mexico
Posted on Saturday, September 2, 2023
Location: Mexico City, MX (hybrid)
Investment Manager, Techstars Mexico City
As an Investment Manager, you are joining a Techstars team responsible for sourcing, recruiting and helping to accelerate the growth of companies in which we invest. You will have the opportunity to have a front-row seat to the creation of some of the most prolific companies of the next decade. You will bring to the program an understanding of early stage startup operations, investing and fundraising. You will consistently meet with entrepreneurs, mentors and venture funds; you should expect to be well versed on emerging trends and technologies in the venture capital industry. You will be intimately involved in the support of our founders in the program, helping them accelerate traction through customer development and sales support. You will also be a critical partner for them in their fundraising efforts, helping them build their pitch decks, hone their pitch, and help them run an efficient and effective process. You will build strong bonds with the startups you bring into the program, acting as a resource and looking out for relevant opportunities to support their success.
Responsibilities:
In conjunction with the Managing Director:
Source target companies consistent with your program investment thesis utilizing direct outreach, paid marketing, events, referrals, and in-bound accelerator applications
Help conduct diligence and create investment memos for top target companies for accelerator program consideration and manage the process for selecting the final set of accelerator companies.
Do what it takes to identify, close, and help world-class founders to find success and to make sure our accelerator experience is authentic and extraordinary
Form and foster authentic relationships with founders, investors, mentors, service providers, and other ecosystem partners in order to develop sourcing relationships and build a support network for our founders
Help our founders secure additional investment during and post-program
Deliver content and workshops during our 13-week accelerator programs
Mentor our founders and provide them with the network, tools, and education they need to succeed
Partner with Entrepreneurs in Residence to ensure our founders are receiving high quality mentorship.
Help create and support the systems and infrastructure used for sourcing, mentor, and investor relations
Provide ongoing portfolio management and assistance for our companies
Qualifications:
Deep understanding of, empathy for, and experience with, the zero-to-one entrepreneurial process - you quite likely have 1) been a co-founder or early employee at a startup company and have ideally been involved with a successful fundraise or two, or 2) have prior early-stage tech investing experience
Experience engaging with and supporting a diverse entrepreneurial network
7+ years of prior experience in the technology industry; product development, engineering, or go-to-market experience
Experience constructing Investment Memos and supporting research
Understanding of venture deals, investment materials, and investor pitches
Strong emotional intelligence and founder empathy stemming from experience with recruiting, vetting or advising entrepreneurs
A genuine passion for technology and startups, an entrepreneurial mindset and a desire to learn
You are available to travel
Systems thinker with an eye for things that do not scale and the capability to design new processes and systems for implementation across programs
Expertise with Excel models, Google Suite, Airtable, Notion, and other tools utilized by our founders and program
Your verbal and written communication skills are razor sharp
Initiative and comfort working through uncertainty/unstructured environments come naturally to you
Analytically oriented - you make decisions based on data
You can sell - you combine credibility and chemistry to convince people to join you on your journey
Compensation: 1,100,000 - 1,400,000 MXN + 10% bonus
About Techstars
The Techstars worldwide network helps entrepreneurs succeed. Founded in 2006, Techstars began with three simple ideas—entrepreneurs create a better future for everyone, collaboration drives innovation, and great ideas can come from anywhere. Now we are on a mission to enable every person on the planet to contribute to, and benefit from, the success of entrepreneurs. In addition to operating accelerator programs and venture capital funds, we do this by connecting startups, investors, corporations, and cities to help build thriving startup communities. Techstars has invested in more than 3,000 companies that today have a combined market cap valuation of $100 Billion. www.techstars.com
Techstars is an affirmative action, equal opportunity employer and does not discriminate on the basis of race, sex, age, national origin, religion, physical or mental handicaps or disabilities, marital status, Veteran status, sexual orientation, gender identity nor any other basis prohibited by law.
Techstars uses E-Verify to check the work authorization of all new hires. For more information about E-Verify, please see the following: