Entrepreneur in Residence - Techstars Founder Catalyst sponsored by Stanley Black & Decker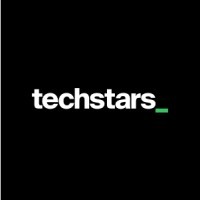 Techstars
Baltimore, MD, USA
Posted on Friday, September 15, 2023
Founder Catalyst Entrepreneur In Residence

Location: Remote position, US. Eastern Time Zone is preferred but not required.
We are looking for an experienced, empathetic Entrepreneur in Residence with an engaging approach to help guide our Founder Catalyst participants through our upcoming fall/winter program. As an EIR for our Founder Catalyst Program, you will help shape the next amazing batch of early-stage startups as they grow from pre-accelerator to accelerator level companies. You will have the opportunity to work with the incredible Techstars network of team members, mentors, investors, and advisors who are coming alongside startups with incredible potential. You will play an integral part in executing Techstars in-person events and preparing founders to thrive during these engagements with the local and broader startup community.
It's a chance to build on your experience, broaden your network, pour into eager founders, and get exposure to some of the greatest teams and partners in the country.
Role and Responsibilities
An EIR's main responsibilities consist of:
Work alongside the Program Lead and Operations Associate to help the 20 founders in our fall/winter cohort with their businesses. This assistance could include customer discovery and development, business model, marketing, product/market fit, financials, pitch coaching and more.
Meet regularly with all program participants, identifying and documenting needs, road-blocks, and success stories, giving valuable input as an experienced founder, and helping to make connections or introductions.
Help connect founders to the mentors in our program mentor pool during the program. Help facilitate consistent founder/mentor relationships during the cohort.
Assist with masterclasses and pitch feedback as-needed, (facilitation, moderation, pitch analysis and counsel, etcetera).
Other activities that the Program Lead may identify in support of the overall success of the program, including contributions and attendance at up to three in-person events.
This is a part-time 3.5 month contract position.
When looking for the ideal EIR for a Founder Catalyst Program, we believe that an existing depth of experience in and connection to the world of tech entrepreneurship, startups, and venture capital is critical. The candidate should be able to make an immediate contribution to the startup companies in the program with little to no learning curve or training based on their own experience as a founder. This is a great short-term transitional role for an entrepreneur who has had a recent exit, is "between startups", or is semi-retired but still desires to make an impact in the startup ecosystem. This is an opportunity to provide value, continue learning, and broaden one's network.
This program is subject matter agnostic and will include founders from a variety of fields and backgrounds. Our EIR must be interested in supporting diverse and traditionally underserved founders.

Given the importance of startup mentorship and community building in this position we aim to target entrepreneurial profiles such as:
Founders or executives from successful, preferably VC-backed, tech startups.
Angel or early-stage investors with previous entrepreneur and or operating experience, as well as interest in deepening their exposure to mentorship and portfolio development.
Lead and or active mentors of Techstars or other top tier accelerators.
Local startup mentors, advisors, or board members.
A passion and interest in supporting diverse and underserved founders.
Individuals who may be able to assist with mentor and or speaker recruitment for the program.
What we look for in these profiles is:
Proven relevant experience working directly with tech startups in an operational, advisory, or investor capacity.
A strong professional network of individuals (investors, mentors, founders) with the background, experience and passion needed to help startups drive toward success.
Operational experience, preferably in a high-growth technology company or startup.
An understanding of the challenges diverse and underserved founders face.
A #givefirst attitude toward their community and the individuals they interact with and a passion for helping startups become successful businesses.
Why Do It?
We think it's important that the folks who apply are in it for the right reason. For the most part, that reason has a lot to do with the last bullet point above. The Techstars network and all of our programs were founded around the idea of giving first without expecting a known direct return, and ideal candidates for this position believe that to their core.
Why else?
You get to work closely with the next wave of talented entrepreneurs on a regular basis and see the impact that you have on their business as an integral advisor.
You get to interact with and learn from an amazing team of Techstars staff dedicated to the success of the program; you'll learn about our globally proven playbook, format, and winning curriculum.
Personal/Portfolio development - you'll gain experience and exposure to an amazing network, as well as the challenges and opportunities related to coaching a group of hungry, early-stage startups passionate about building successful companies.
You'll become part of the Techstars Network and act as a representative of our global brand.
About Techstars
Techstars is an investment and innovation group that connects entrepreneurs, investors, corporations, and city governments to solve challenges across industries and geographies. We pioneered the accelerator program model in 2006 working toward our vision of a connected global economy of innovation.
Techstars is an affirmative action, equal opportunity employer and does not discriminate on the basis of race, sex, age, national origin, religion, physical or mental handicaps or disabilities, marital status, Veteran status, sexual orientation, gender identity nor any other basis prohibited by law.
Range: $12,000-$16,125 based on experience and agreed upon deliverables.