Sales Enablement / Revenue Internship Summer 2024, NYC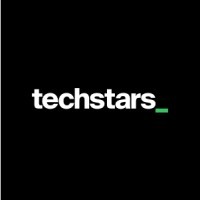 Techstars
Sales & Business Development
New York, NY, USA
Posted on Thursday, November 9, 2023
TechStars Summer Internship: 10-13 weeks from June through August 2024
Hours: Full-time 40 hours per week
Location: Onsite, New York City
Compensation: $22 - $24 per hour
Internship Summary
The Techstars internship program provides students the opportunity to gain first-hand exposure to the largest pre-seed investor in the world. Interns will be assigned meaningful work that is tied directly to our strategic objectives. Interns will collaborate across Techstars cross-functionally and globally, gain exposure to the investment ecosystem and participate in a robust learning and development curriculum. Interns will have direct support from their manager, a mentor, the internship program team and the broader Techstars community.
The Sales Enablement intern will work on key objectives with a focus on:
Partnering with various cross-functional departments to build effective sales-facing content (product overviews, case studies, proposals, onboarding & training materials)
Identifying and owning areas of improvement in the organization of product information and sales collateral that are crucial for the Revenue team to operate effectively
Gain exposure to foundational sales and project management systems like Salesforce, Gong, MixMax, and Asana to develop competencies in sales & project management tools
Immersing yourself in the day-to-day sales process (team meetings, observing sales calls, participating in deal reviews) to identify areas of opportunity for the Revenue team to collaborate better and work more efficiently
The Sales Enablement intern benefits from a unique opportunity that offers exposure to sales, marketing, and product marketing simultaneously - you will engrain yourself in the Revenue team to learn the strategic work of the Sales Enablement department that empowers the Revenue team to hit their targets. In 3 months you will leave with a well-rounded view of what it takes for a sales team to succeed. We hope you leave with valuable experience and direction as you start your career!
Qualifications and Skills
Undergraduate junior or senior standing, or graduate student in sales, marketing, business administration or related fields
Strong academic performance
Bias for action, comfort with ambiguity and data-driven decision making approach
Strong communication skills
Proficiency with Google office suite
Strong collaboration skills and ability to work with a variety of individuals and teams
Fluency in English language
Internships run for 10-13 weeks from June through August 2024. Internship positions are full-time (40 hours per week).
About Techstars
The Techstars worldwide network helps entrepreneurs succeed. Founded in 2006, Techstars began with three simple ideas—entrepreneurs create a better future for everyone, collaboration drives innovation, and great ideas can come from anywhere. Now we are on a mission to enable every person on the planet to contribute to, and benefit from, the success of entrepreneurs. In addition to operating accelerator programs and venture capital funds, we do this by connecting startups, investors, corporations, and cities to help build thriving startup communities. Techstars has invested in more than 3,000 companies that today have a combined market cap valuation of $99.9 Billion. www.techstars.com
Techstars is an affirmative action, equal opportunity employer and does not discriminate on the basis of race, sex, age, national origin, religion, physical or mental handicaps or disabilities, marital status, Veteran status, sexual orientation, gender identity nor any other basis prohibited by law.
Techstars uses E-Verify to check the work authorization of all new hires. For more information about E-Verify, please see the following:
E-Verify Participation Poster (English and Spanish)Right To Work Poster (English and Spanish)


FOR REMOTE ROLES - TECHSTARS STATES/COUNTRIES
For US Roles - Please note, in order to be considered as a candidate for a Techstars position, you must reside in the following states: Alabama, California, Colorado, Connecticut, Washington, DC, Florida, Georgia, Illinois, Massachusetts, Maryland, Maine, Michigan, Minnesota, New Jersey, New York, Pennsylvania, Tennessee, Texas, Washington, Wisconsin.
For Global roles: Please note, in order to be considered as a candidate for a Techstars position, you must reside in the following: Australia, Canada, Colombia, France, Germany, Israel, Singapore, Spain, Sweden, United Kingdom, South Korea, Nigeria.