Solutions Engineer, Microsoft 365/AWS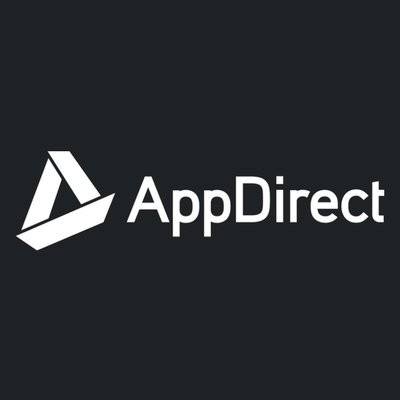 AppDirect
Pune, Maharashtra, India
Posted on Wednesday, December 14, 2022
About the Team

AppDirect powers business success with technology. Bringing together experienced Cloud IT Specialists and Master Agent Networks, AppSmart is the first-of-its-kind, channel-led, one-stop-shop for B2B technology services. AppSmart offers the digital transformation expertise of top channel leaders, best-in-class technology that's purpose-built for agents, and the most diverse catalog of solutions, giving customers one touchpoint for every business technology need, including cloud, voice, connectivity, IoT (mobility/energy), services and support.

About You

AppDirect is looking for talented yet humble individuals who are smart, passionate, and want to drive disruption in the IT industry. You will have the freedom to reflect your experience and personality in creative, thoughtful, out-of-the-box solutions. There's no limit to what you can accomplish here.

As Solutions Engineer you will be responsible for the technical oversight, planning, and scoping of solutions delivery. You will work with program managers, service providers, customers, and senior leadership to ensure the solution is delivered as scoped. You are a strong team player and have a reputation for integrity, accountability and ownership.
What you'll do and how you'll make an impact
Application migration to the multi-cloud in the project delivery cycle with hands on experience migrating customers/projects to the cloud
This role will work closely with clients, partners and other business units to ensure consulting engagements are successful.
This role includes ownership of technical, commercial and service elements related to cloud migration project engagements along with building IaaS/PaaS infrastructure landing zones
Experience with cloud migration technologies such as AWS, Microsoft 365, GCP etc
Strong Experience on hybrid cloud solutions and experience of integrating public cloud into tradition hosting/delivery models
Implement cloud migration techniques and workflows (on premise to Cloud Platforms)
Shape a solution definition that maps customer requirements and user stories to platform capabilities
What you'll need/Assets
5+ years of experience working with Public Cloud Providers such as AWS, Microsoft 365, GCP, Azure, etc.
3+ years of experience with designing cloud implementation architectures and solutions
3+ years of experience with application transformation and modernization & data migrations projects
3+ years of experience with performing discovery and assessment of customer's overall applications portfolio, IT and business priorities and customer insights to create a modernization roadmap
Hands on experience in doing the Migration from On-prem to AWS cloud
About AppDirect
At AppDirect, we believe that innovation thrives in an environment that houses a diversity of excellence, experience, and thought. We respect each AppDirector as their own fingerprint; unique with no one alike. We foster an environment of inclusion without regard to race, religion, age, sexual orientation, or gender identity enabling AppDirectors to embrace their uniqueness to do their best work. As such, we strongly encourage applications from Indigenous peoples, racialized people, people with disabilities, people from gender and sexually diverse communities, and/or people with intersectional identities.
At AppDirect we take privacy very seriously. For more information about our use and handling of personal data from job applicants, please read our Candidate Privacy Policy. For more information on our general privacy practices, please see AppDirect Privacy Notice: link: https://www.appdirect.com/about/privacy-notice