Technical Support Engineer 3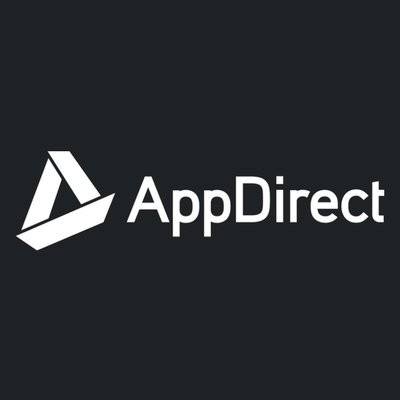 AppDirect
IT, Customer Service
Pune, Maharashtra, India
Posted on Tuesday, March 14, 2023
About the Team:
AppDirect is the leading cloud service marketplace company dedicated to revolutionizing the way businesses run. We offer a cloud service marketplace and management platform that enables companies to distribute digital services. The global network of AppDirect-powered marketplaces allows businesses to find, buy, and manage the best applications the cloud has to offer.
With our award-winning platform, service providers can launch a state-of-the-art online application store within a matter of weeks, while developers can integrate once and make their software available across multiple marketplaces worldwide. Our products offer more advanced features and tools than any other competitive solution, putting AppDirect at the forefront of the rapidly evolving market for cloud services delivery.
About you:
As a Technical Support Engineer, you are an experienced and detail-oriented person capable of integrating product knowledge, research, and testing to answer complex questions about product behavior and provide end-to-end solutions to fix the issue permanently. You will assist customer teams and other team members in understanding how customers can achieve desired outcomes using the product as it exists today. The output of your efforts could range from FAQs and knowledge base articles that describe to customers how to operate the product to achieve selected outcomes to end-to-end coding solutions for the issue reported.
What you'll do and how you'll make an impact
The role sits in the engineering org rolling up to Head of India at AppDirect and will work closely with product managers, engineers, customer accounts, and support. This is an excellent role for someone looking to progress into a Technical support engineering, sales engineering, or product manager role.
Oversee resolution of all technical issues coming from channel partners and ISVs, including high-urgency issues requiring Engineering assistance

Fix and deliver the customer issues that need development efforts.

Be a liaison between the customer-facing teams and the Product and Engineering org for management and resolution of all technical questions and issues.

Maintain detailed documentation ranging from Knowledge Base articles to live to log incidents for post-mortems.

Ensure SLA obligations with internal and external stakeholders are observed and met; Lead escalations as necessary using judgment and discretion.

Assist channels in optimizing their support infrastructures by providing documentation, training materials, and training sessions

Develop a deep understanding of the AppDirect platform across all product lines and articulate support decisions and findings.

Work closely with internal teams to stay up to date on product features, changes, and issues.

Mentor, Guide, and Support junior team members in their technical learning and incident resolution.

What we're looking for
4 ~ 6 years of experience in Technical support engineering

2 ~ 3 years of experience in a SaaS company in software development/support engineering.

Excellent database query and management skills (SQL, Sequel Pro, MySQL)

Excellent knowledge of log analysis management tools such as Splunk, Datadog

Experience with the support or testing of APIs and REST tools

Understanding of Java, JavaScript, XML, JSON, Web services (REST), and file systems

You are comfortable interfacing with key individuals at major accounts in sensitive situations

Solid, process-oriented skills for troubleshooting, problem-solving, and problem resolution

Superior written and verbal communication skills

Must be able to work in a fast-paced technical environment and support a product with frequent product releases and regular maintenance updates

Familiarity with JIRA, Zendesk will be added as an advantage

Overseeing incidents, problems, Change, and Knowledge management processes

Experience in the Agile working methodology with strong customer focus and experience working with cross-functional/ cross-department teams.

Exposure to tools like Zendesk, JIRA, SPLUNK, datadog

A self-starter with strong organization skills, resolution management, and superior written and verbal communication skills.

B.E. / B. Tech. / master's degree in computer science or equivalent.
About AppDirect:
AppDirect is the only end-to-end commerce platform for selling, distributing, and managing cloud-based products and services to succeed in the digital economy. The AppDirect ecosystem connects channels, developers, and customers through its platform to simplify the digital supply chain by enabling the onboarding and sale of products with third-party services, for any channel, on any device, with support. Powering millions of cloud subscriptions worldwide, AppDirect helps organizations, including Jaguar Land Rover, Comcast, ADP, and Deutsche Telekom connect their customers to the solutions they need to reach their full potential in the digital economy.
We believe that the unique contributions of all AppDirectors are the driver of our success. To make sure that our products and culture continue to incorporate everyone's perspectives and experience we never discriminate on the basis of race, religion, national origin, gender identity or expression, sexual orientation, age, or marital, veteran, or disability status.
At AppDirect we take privacy very seriously. For more information about our use and handling of personal data from job applicants, please read our Candidate Privacy Policy. For more information on our general privacy practices, please see AppDirect Privacy Notice: link: https://www.appdirect.com/about/privacy-notice
*************************************************************************************************************