Project Manager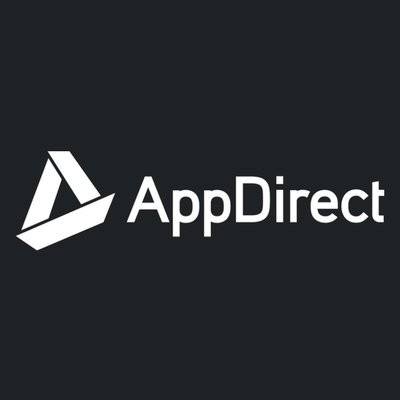 AppDirect
Operations
Argentina
Posted on Wednesday, April 5, 2023
About AppDirect
Become a digital, global citizen and enable the new generation of digital entrepreneurs around the world. AppDirect offers a subscription commerce platform to sell any product, through any channel, on any device - as a service. We power millions of subscriptions worldwide for organizations. We do this by our values-driven culture - one that enables you to Be Seen, Be Yourself, and Do Your Best Work.
About You
The Project Manager is responsible for the completion of the projects' deliverables on time and on budget. This encompasses baselining the goals and objectives of the project, planning the activities and tasks required to achieve the objectives, tracking and monitoring the project during its execution, and bringing the project to a close. As part of an external-facing account team, the Project Manager is responsible for all aspects (knowledge areas) of project management and is expected to do so for a single medium-size project or a few small concurrent projects. On larger projects, the Project Manager may report to another senior Project Manager as a member of a project management team.
The PM occasionally provides direction and assistance to Project Coordinators and other team members, and is expected to provide direction and assistance to other team members concerning their involvement with the various monitoring and control processes.
What you'll do and how you'll have an impact
Collaborate with other team members to define project parameters (e.g. scope, work estimate) and develop project strategies.

Create, maintain, and monitor project plans, project schedules, work hours, budgets, and expenditures.

Secure the resources required for the execution of the project.

Assign project tasks based on team members' strengths, skills, and experience level.

Ensure project deadlines are met.

Organize and lead stakeholder meetings.

Oversee the project change management and

the risk management activities and s

upport the execution of the quality assurance activities.

Execute internal and external stakeholder management and communication plans
What we're looking for
+3 years of experience in project management for small/medium size projects.

IT project management previous experience is valuable for the role.

High level of attention to detail and takes pride in the accuracy of the information provided.

Highly organized and promote adherence to processes.

Excellent communication and great interpersonal skills.
At AppDirect, we believe that innovation thrives in an environment that houses diversity of excellence, experience and thought. We respect each AppDirector as their own fingerprint; unique with no one alike. We foster an environment of inclusion without regard to race, religion, age, sexual orientation, or gender identity enabling AppDirectors to embrace their uniqueness to do their best work. As such, we strongly encourage applications from Indigenous peoples, racialized people, people with disabilities, people from gender and sexually diverse communities, and/or people with intersectional identities.
At AppDirect we take privacy very seriously. For more information about our use and handling of personal data from job applicants, please read our Candidate Privacy Policy. For more information of our general privacy practices, please see AppDirect Privacy Notice: https://www.appdirect.com/about/privacy-notice