Database Reliability Engineering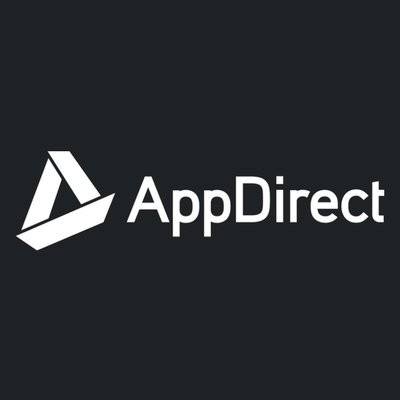 AppDirect
Pune, Maharashtra, India
Posted on Thursday, April 13, 2023
About AppDirect
Become a digital, global citizen and enable the new generation of digital entrepreneurs around the world. AppDirect offers a subscription commerce platform to sell any product, through any channel, on any device - as a service. We power millions of subscriptions worldwide for organizations. We do this by our values-driven culture - one that enables you to Be Seen, Be Yourself, and Do Your Best Work.
About You
We are looking to hire a skilled and ambitious Database Reliability Engineer. We love entrepreneurial spirit and someone that has a data as a service mindset. You are also highly technical, with a strong drive to learn and a sense for efficiency through automation? Then this might be the opportunity for you!
What You'll Do and How You'll Make an Impact
Lead & Influence database migrations, database blue/green deployments, data archiving & partitioning strategies

Improved our Database security posture with least privileges principles, auditing capabilities and facilitate database access & governance

Guide engineers in providing purpose-built database solutions(Relational,Key Value,Document) that fits requirements

Accelerate operations & improve our observability/alerting capabilities by designing and implementing self-healing & automated solutions

Research solutions to complex problems and drive proof-of-concepts

Develop and maintain knowledge base through high-quality documentation

Deliver quality solutions/process through CI/CD and automation
What You'll Need
2+ years experience with both MySQL and MongoDB

2+ years experience with AWS

Good understanding of Infrastructure as Code (Programmable Infrastructure), and how you can achieve that by using tools like TerraForm, AWS cdk, etc

Hands-on knowledge of software containerization platforms like Docker and container orchestration tools like Kubernetes

Experience in Scripting/automation tooling (bash/python or Ansible)

Good knowledge and understanding of data structures and experience handling large data sets

Superior analytical, evaluative, and problem-solving abilities

Ability to self-manage, think critically, handle multiple tasks and/or projects and deliver solutions autonomously

Ability to clearly communicate complex ideas to a technical audience

Experience working in a distributed team is an asset

Experience working in an Agile Kanban environment

Experience with MongoDB Atlas & Microsoft Azure is an asset

Experience with SQL Server & PostgreSQL is an asset
About AppDirect:
AppDirect is the only end-to-end commerce platform for selling, distributing, and managing cloud-based products and services to succeed in the digital economy. The AppDirect ecosystem connects channels, developers, and customers through its platform to simplify the digital supply chain by enabling the onboarding and sale of products with third-party services, for any channel, on any device, with support. Powering millions of cloud subscriptions worldwide, AppDirect helps organizations, including Jaguar Land Rover, Comcast, ADP, and Deutsche Telekom connect their customers to the solutions they need to reach their full potential in the digital economy.
We believe that the unique contributions of all AppDirectors are the driver of our success. To make sure that our products and culture continue to incorporate everyone's perspectives and experience we never discriminate on the basis of race, religion, national origin, gender identity or expression, sexual orientation, age, or marital, veteran, or disability status.
At AppDirect we take privacy very seriously. For more information about our use and handling of personal data from job applicants, please read our Candidate Privacy Policy. For more information on our general privacy practices, please see AppDirect Privacy Notice: link: https://www.appdirect.com/about/privacy-notice