Solution Architect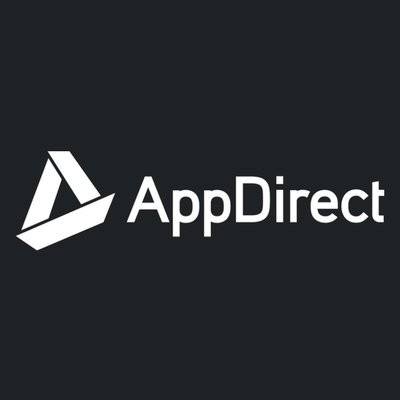 AppDirect
IT
Argentina
Posted on Friday, May 5, 2023
About the Team
Become a digital, global citizen and enable the new generation of digital entrepreneurs around the world. AppDirect offers a subscription commerce platform to sell any product, through any channel, on any device - as a service. We power millions of subscriptions worldwide for organizations. We do this by our values-driven culture—one that enables you to Be Seen, Be Yourself, and Do Your Best Work.
About You
We are rapidly expanding and looking to hire talented and ambitious solution architect talent with strong software engineering background. As a member of the team, you will connect with existing customers to understand their needs. You will get to create elegant and creative solutions to solve the customer needs via the evolution of the platform. You will be enabled to use your expertise and creativity to influence the long term vision of the platform and the customer it serves. You will be challenged to explore new technology and domains and apply that knowledge to design and deliver solutions that have a direct impact on millions of end users across the globe.
What you'll do and how you'll make an impact
Engage and consult with our customers - both technical and business focussed - and internal sales people to gather and guide customer requirements;
Participate in technical workshops with customer engineering, architecture, and product teams;
Demonstrate AppDirect technology solutions and platforms;
Define and estimate solutions that leverage AppDirect capabilities to address client needs;
Leverage the skills of internal subject matter experts to design and present client solutions;
Develop proposals and pricing models for complex or innovative solutions;
Participate in discovery meetings and present solutions to our customers;
Document solution designs for customer and internal audiences;
Support the delivery team in the understanding, implementation, and delivery of your solutions through guidance and reviews (technical design review and code review);
Provide technical leadership to the delivery team and to customers;
What we're looking for
Strong understanding of the software development life cycle with experience delivering complete solutions to production;
Agile mindset with practical experience structuring projects for incremental delivery via user stories;
Experience with and/or desire to work in a highly collaborative, remote-first environment;
Experience designing and implementing cloud-native software solutions;
Experience with and/or knowledge of concepts related to high-availability software systems;
Experience in a customer facing role, collaborating with technical and non-technical people to discover their needs;
Experiencing in estimating medium sized software projects (both high level ballpark estimates as well as detail oriented);
Broad general knowledge of the technology landscape including security, networking and communications, business-to-business integrations, IoT, data design and databases;
Understanding and/or experience with Java and/or JavaScript/TypeScript Node.js application development using modern frameworks;
Understanding and/or experience with MongoDB and MySQL databases;
Understanding and/or experience with the AWS feature set;
Working knowledge of containerization and related technologies (Docker, Kubernetes);
Working knowledge of CI/CD concepts and related technologies (Jenkins and/or Concourse CI);
Working knowledge of Atlassian tools (JIRA, Confluence);
Superior technical communication skills in English, both written and verbally.
At AppDirect, we believe that innovation thrives in an environment that houses diversity of excellence, experience and thought. We respect each AppDirector as their own fingerprint; unique with no one alike. We foster an environment of inclusion without regard to race, religion, age, sexual orientation, or gender identity enabling AppDirectors to embrace their uniqueness to do their best work. As such, we strongly encourage applications from Indigenous peoples, racialized people, people with disabilities, people from gender and sexually diverse communities, and/or people with intersectional identities.
At AppDirect we take privacy very seriously. For more information about our use and handling of personal data from job applicants, please read our Candidate Privacy Policy. For more information of our general privacy practices, please see AppDirect Privacy Notice: https://www.appdirect.com/about/privacy-notice
#LI-BLAPPDIRECT
#LI-Remote