Senior Software QA Developer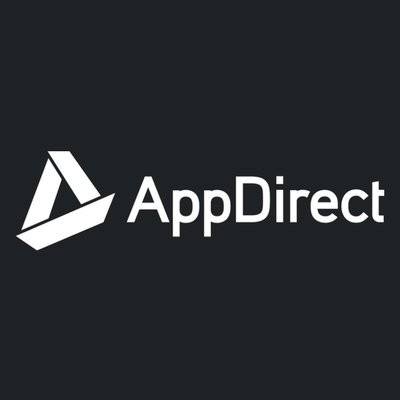 AppDirect
Software Engineering, Quality Assurance
Pune, Maharashtra, India
Posted on Friday, May 19, 2023
About the Team:
AppDirect is the leading cloud service marketplace company dedicated to revolutionizing the way businesses run. We offer a cloud service marketplace and management platform that enables companies to distribute digital services. The global network of AppDirect-powered marketplaces allows businesses to find, buy, and manage the best applications the cloud has to offer.
With our award-winning platform, service providers can launch a state-of-the-art online application store within a matter of weeks, while developers can integrate once and make their software available across multiple marketplaces worldwide. Our products offer more advanced features and tools than any other competitive solution, putting AppDirect at the forefront of the rapidly evolving market for cloud services delivery.The Cloud Operations team's mission is to operate and innovate a shared self-service platform that is an enabler for Agile Engineering and Business (automate, deliver, empower, scale). We aim to provide an agile infrastructure to multiple engineering teams ensuring availability, quality, security and standardization.
About you:
AppDirect is seeking a highly self-motivated and detail-oriented individual who is passionate about identifying ways to improve quality through seamless automation. We are looking for someone with a quality mindset, the ability to influence others, and proficiency in back-end and front-end automation tools such as Cypress, Rest Assured, Selenium, as well as load testing tools like K6
What you'll do and how you'll make an impact:
Represent the interests of users and customers through relentless pursuit of a quality product
Test automation for REST and Graphql APIs
UI testing using Cypress
Performance and load testing using JMeter/Gatling and K6
Automate mundane tasks and build meaningful dashboards for the team to promote efficiency
Target zero production bugs
Be passionate to learn, ups-kill and adapt to changing technologies and domains. Keep experimenting new processes, tools and techniques
Collaborate with developers, Quality team, product managers, partners and consultants to deliver the highest quality with each release
Consistently raise the bar of what exceptional quality looks like by researching and promoting improved Quality practices for the team
What you'll need:
Minimum 4-7 years experience with automation testing
Experience with QA methodologies for large scale web applications and understanding of software development process
Worked in agile environment and knowledge about jira
Experience with automation tools like Selenium with Java and TestNG
Exposure to Cypress and Javascript
Basic knowledge/hands on experience of DevOps tools like Jenkins, Docker
Basic knowledge/hands on experience for build tools like Maven, Gradle
Basic knowledge/hands on source control tools like git, bitbucket etc.
SQL Basics (preferably MySQL and mongodb)
Good troubleshooting instincts and skills for frontend, backend and other components of the web application stack
Excellent soft skills and a demonstrated ability to multitask and manage time efficiently
About AppDirect:
AppDirect is the only end-to-end commerce platform for selling, distributing, and managing cloud-based products and services to succeed in the digital economy. The AppDirect ecosystem connects channels, developers, and customers through its platform to simplify the digital supply chain by enabling the onboarding and sale of products with third-party services, for any channel, on any device, with support. Powering millions of cloud subscriptions worldwide, AppDirect helps organizations, including Jaguar Land Rover, Comcast, ADP, and Deutsche Telekom connect their customers to the solutions they need to reach their full potential in the digital economy.
We believe that the unique contributions of all AppDirectors are the driver of our success. To make sure that our products and culture continue to incorporate everyone's perspectives and experience we never discriminate on the basis of race, religion, national origin, gender identity or expression, sexual orientation, age, or marital, veteran, or disability status.
At AppDirect we take privacy very seriously. For more information about our use and handling of personal data from job applicants, please read our Candidate Privacy Policy. For more information on our general privacy practices, please see AppDirect Privacy Notice: link: https://www.appdirect.com/about/privacy-notice