Collections Analyst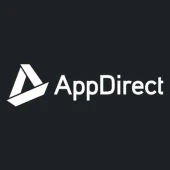 AppDirect
IT
Pune, Maharashtra, India
Posted on Tuesday, June 6, 2023
About the Team:
AppDirect is the leading cloud service marketplace company dedicated to revolutionizing the way businesses run. We offer a cloud service marketplace and management platform that enables companies to distribute digital services. The global network of AppDirect-powered marketplaces allows businesses to find, buy, and manage the best applications the cloud has to offer.
With our award-winning platform, service providers can launch a state-of-the-art online application store within a matter of weeks, while developers can integrate once and make their software available across multiple marketplaces worldwide. Our products offer more advanced features and tools than any other competitive solution, putting AppDirect at the forefront of the rapidly evolving market for cloud services delivery.
About You:
AppDirect is seeking a highly self-motivated and detail-oriented Collections Analyst to join the accounting organization. This role will be an integral part of the financial operations team. We are looking for an individual who works well in collaborative teams, demonstrates strong communication skills, is detail-oriented, and thrives in a rapidly growing environment.
What you'll do and how you'll have an impact
Provide regular phone and email contact with assigned customers to build customer relationships and ensure minimum bad debt risk
Collaborate with cross-functional teams, including Sales, Legal and Customer Success
Inform internal teams of changes in account status and past due accounts
Enter detailed notes and client information in ERP and CRM systems
Leverage data from several internal tools to perform reporting and analysis
Research and perform special projects and activities as assigned
What we're looking for
1 to 3 years Accounts Receivable / Financial Analysis experience

Strong verbal and written communication skills are required to interface with all levels of the organization

Adept at taking multiple sources of data and distilling it into a reportable, easy to understand format for Sales and Leadership
Ability to quickly learn and adapt to new systems and processes

Advanced Microsoft Excel skills, with the ability to work with large sets of data

Experience with NetSuite, Tesorio, and Salesforce is preferred
About AppDirect:
AppDirect is the only end-to-end commerce platform for selling, distributing, and managing cloud-based products and services to succeed in the digital economy. The AppDirect ecosystem connects channels, developers, and customers through its platform to simplify the digital supply chain by enabling the onboarding and sale of products with third-party services, for any channel, on any device, with support. Powering millions of cloud subscriptions worldwide, AppDirect helps organizations, including Jaguar Land Rover, Comcast, ADP, and Deutsche Telekom connect their customers to the solutions they need to reach their full potential in the digital economy.
We believe that the unique contributions of all AppDirectors are the driver of our success. To make sure that our products and culture continue to incorporate everyone's perspectives and experience we never discriminate on the basis of race, religion, national origin, gender identity or expression, sexual orientation, age, or marital, veteran, or disability status.
At AppDirect we take privacy very seriously. For more information about our use and handling of personal data from job applicants, please read our Candidate Privacy Policy. For more information on our general privacy practices, please see AppDirect Privacy Notice: link: https://www.appdirect.com/about/privacy-notice