Director, Marketplace Experience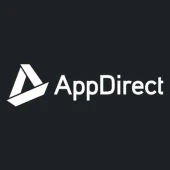 AppDirect
Administration
Canada
Posted on Tuesday, August 1, 2023
About AppDirect
Become a digital, global citizen and enable the new generation of digital entrepreneurs around the world. AppDirect offers a subscription commerce platform to sell any product, through any channel, on any device - as a service. We power millions of subscriptions worldwide for organizations. We do this by our values-driven culture—one that enables you to Be Seen, Be Yourself, and Do Your Best Work.
About You
AppDirect is looking for talented yet humble individuals who are smart, passionate, and want to drive disruption in the IT industry. You will have the freedom to reflect your customer-focused experience and personality in creative, thoughtful, out-of-the-box solutions. There's no limit to what you can accomplish here.
The Director, Marketplace Experience and Operations role is a critical piece of our customer and technology advisors' journey. This highly visible and strategic role will be responsible for the success of our online marketplace success, including ongoing operations and day-to-day user experience of all users of the AppDirect Marketplace, ranging from back-end maintenance, upgrades, bug fixes and improvements to front-end design, experience, and content, with a specific focus on SKUs, product descriptions and pricing accuracy.
What you'll do and how you'll make an impact
Develop strategic recommendations for online sales growth (conversion, acquisition, retention) of both advisor-enabled and direct online sales;
Directly supervise employees in the Catalog Management, Marketplace Experience and Marketplace Operations teams, and actively collaborate with Marketing, Engineering, IT, the Advisor team and the various sales teams;
Optimize the marketplace user experience leveraging e-commerce best practices, working on all levels of content on the marketplace, with a focus on the overall catalog experience, product descriptions, product hierarchy (products, editions, pricing plans, etc.) and pricing accuracy;
Collaborate closely with the Provider Management team, which defines long-term and strategic partnership with vendors, and product strategies;
Continuously optimize the buying process on the marketplace - understand how customers and advisors search, filter, compare and analyze products and pages in the marketplace to provide the most intuitive experience from discovery to closing of the transaction;
Ensure stable day-to-day operations of the marketplace, addressing bugs swiftly, and investing in proactive maintenance to ensure a healthy technology environment;
Collaborate with the Engineering & Product Management team to track upcoming features, help prioritize improvements, and perform UAT (User Acceptance Tests) when new functionality becomes available;
Collaborate with the fulfillment team to ensure products listed in the marketplace can easily be fulfilled and supported;
Build and edit dashboards to track operational metrics for the marketplace with a focus on user adoption growth and revenue growth;
Lead the existing team and build a vision for continued improvement of the marketplace; refine existing roles and define new ones as appropriate to deliver expected business results;
Serve as a thought leader, identifying new revenue opportunities through research, business unit feedback and analysis of sales performance.
What we're looking for
10+ years of e-commerce leadership experience, with proven success in growing an online business, and understanding of general related areas such as web development and SEO; working with technology solutions and subscription products is an asset;
Bachelor's degree in administration or a technology related field;
Demonstrated leadership skills with experience in managing a multidisciplinary team and indirect influence in large organization;
Be passionate about user experience, efficient and elegant processes, e-commerce and data;
Demonstrated ability to deliver unique and engaging user experiences;
Strong problem-solving and creative skills;
Excellent oral and written communication skills (English, French);
Ability to establish and maintain strong interpersonal relationships with various internal collaborators.
At AppDirect, we believe that innovation thrives in an environment that houses diversity of excellence, experience and thought. We respect each AppDirector as their own fingerprint; unique with no one alike. We foster an environment of inclusion without regard to race, religion, age, sexual orientation, or gender identity enabling AppDirectors to embrace their uniqueness to do their best work. As such, we strongly encourage applications from Indigenous peoples, racialized people, people with disabilities, people from gender and sexually diverse communities, and/or people with intersectional identities.
At AppDirect we take privacy very seriously. For more information about our use and handling of personal data from job applicants, please read our Candidate Privacy Policy. For more information of our general privacy practices, please see AppDirect Privacy Notice: https://www.appdirect.com/about/privacy-notice
#LI-BLAPPDIRECT
#LI-Remote