Client Onboarding Specialist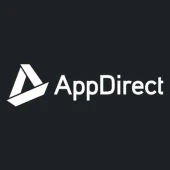 AppDirect
El Salvador
Posted on Tuesday, September 5, 2023
About AppDirect
Become a digital, global citizen and enable the new generation of digital entrepreneurs around the world. AppDirect offers a subscription commerce platform to sell any product, through any channel, on any device - as a service. We power millions of subscriptions worldwide for organizations. We do this by our values-driven culture—one that enables you to Be Seen, Be Yourself, and Do Your Best Work.
About You
AppDirect is looking for talented yet humble individuals who are smart, passionate, and want to drive disruption in the IT industry. You will have the freedom to reflect your customer-focused experience and personality in creative, thoughtful, out-of-the-box solutions. There's no limit to what you can accomplish here.
The Client Onboarding Specialist role is a critical piece of our customer and technology advisors journey. This role will be responsible for the customer adoption of the AppDirect Marketplace and a subject matter expert of how to operate it from a customer and advisor's perspective. In this role, you will work closely with our sales, fulfillment, and support teams to provide feedback while acting as the voice of the customer within AppDirect, to deliver our best in class collection of cloud apps and digital services.
What you'll do and how you'll have an impact
Interact directly with new customers and advisors of AppDirect to ensure a successful first impression. Activities will include presentations, live Q&A, sharing of further information materials as well as tracking of required tasks and activities to complete the onboarding process.
Enhance customer experiences through technical documentation, training, and process optimization. Partner with Product Marketing to deliver easily digestible client-facing training and webinars.
Support successful launch and adoption of new products/programs.
Maintain a proactive, customer-centric approach to consistently delight customers.
Drive product usage and stickiness through effective onboarding, ongoing support, and identifying additional service and feature opportunities.
Advocate product benefits by effectively communicating cloud management practices to technical and non-technical users.
Collect feedback, develop content, analyze data, and deliver external presentations to customers. Leverage feedback to optimize overall process, educational offerings and delivery mechanisms.
Gain deep understanding of user needs and experiences to enhance customer adoption and experience while communicating customer feedback to internal stakeholders for ongoing improvement.
Monitor and improve training effectiveness and customer satisfaction. Drive high customer engagement and satisfaction through Onboarding NPS, CES, and CSAT ratings.
Collaborate with multiple departments to create an exceptional customer experience through targeted content delivery. Collaborate with Product and Sales teams to address customer requirements and drive adoption.
What we're looking for
Bachelor's degree in business, technology, or related area.
At least, two (2+) years of providing end-user support for an Enterprise platform and/or SaaS product.
Two (2) years of client-facing experience with demonstrated dedication to clients and problem solving.
Ability to build and implement new processes in an unstructured environment.
Demonstrable experience using common customer success tools, including CRM, webinar/online meeting, and screen recording technologies.
Experience with Zendesk, Google Workspace, Microsoft 365, and remote cloud presentation tools are a plus.
Ability to communicate effectively through all channels, chat, phone, email, and video conference.
Experience with cloud-based productivity tools and ability to quickly learn and adopt new technologies.
At AppDirect, we believe that innovation thrives in an environment that houses diversity of excellence, experience and thought. We respect each AppDirector as their own fingerprint; unique with no one alike. We foster an environment of inclusion without regard to race, religion, age, sexual orientation, or gender identity enabling AppDirectors to embrace their uniqueness to do their best work. As such, we strongly encourage applications from Indigenous peoples, racialized people, people with disabilities, people from gender and sexually diverse communities, and/or people with intersectional identities.
At AppDirect we take privacy very seriously. For more information about our use and handling of personal data from job applicants, please read our Candidate Privacy Policy. For more information of our general privacy practices, please see AppDirect Privacy Notice: https://www.appdirect.com/about/privacy-notice