Senior ServiceNOW Developer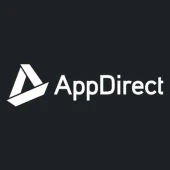 AppDirect
Software Engineering
Pune, Maharashtra, India
Posted on Tuesday, September 12, 2023
About the Team

AppDirect is the leading cloud service marketplace company dedicated to revolutionizing the way businesses run. We offer a cloud service marketplace and management platform that enables companies to distribute digital services. The global network of AppDirect-powered marketplaces allows businesses to find, buy, and manage the best applications the cloud has to offer.

With our award-winning platform, service providers can launch a state-of-the-art online application store within a matter of weeks, while developers can integrate once and make their software available across multiple marketplaces worldwide. Our products offer more advanced features and tools than any other competitive solution, putting AppDirect at the forefront of the rapidly evolving market for cloud services delivery.


What we're looking for
Minimum of 6 years of experience working in a Dev-Ops role supporting the development of and integration to ServiceNOW platform.
Must be willing to work North America - Eastern Time Zone hours.
Must be familiar with developing for / with the following ServiceNOW modules.

App engine Studio
Event Management

Event and alert rules and flow customization

CMDB and Asset Management

Create custom flows, sub flows and actions.
Manage and maintain configuration item records.
Transform, edit, or append large numbers of records at a time.

Working experience with CSM (customer service management)

Design and create custom workflows and actions.

Service Portal

High proficiency with design and customization on service portal
Can create and customize UI builder pages.
Create and maintain custom widgets and pages.

Must have experience integrating ServiceNOW

With other ServiceNOW instances
With monitoring platforms or reporting platforms.

Must have senior level communication skills, to include the ability to lead complex discussions on design and implementation within the ServiceNOW platform.

This includes internal and external customers.

Must be disciplined and committed to documenting architecture and code - sharing knowledge with the team on projects.
Should be comfortable with other Senior developers and program leaders communicating best practices and negotiation of methods, bringing your talents and experience forward to become an established team member.
At AppDirect, we believe that innovation thrives in an environment that houses diversity of excellence, experience and thought. We respect each AppDirector as their own fingerprint; unique with no one alike. We foster an environment of inclusion without regard to race, religion, age, sexual orientation, or gender identity enabling AppDirectors to embrace their uniqueness to do their best work. As such, we strongly encourage applications from Indigenous peoples, racialized people, people with disabilities, people from gender and sexually diverse communities, and/or people with intersectional identities.
At AppDirect we take privacy very seriously. For more information about our use and handling of personal data from job applicants, please read our Candidate Privacy Policy. For more information of our general privacy practices, please see AppDirect Privacy Notice: https://www.appdirect.com/about/privacy-notice