Digital Content Intern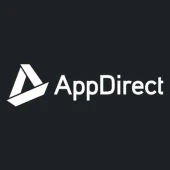 AppDirect
Pune, Maharashtra, India
Posted on Tuesday, October 3, 2023
About the Team:
AppDirect powers business success with technology. Bringing together experienced Cloud IT Specialists and Master Agent Networks, AppDirect is the first-of-its-kind, channel-led, one-stop-shop for B2B technology services. AppDirect offers the digital transformation expertise of top channel leaders, best-in-class technology that's purpose-built for agents, and the most diverse catalog of solutions, giving customers one touchpoint for every business technology need, including cloud, voice, connectivity, IoT (mobility/energy), services and support.
We are seeking a dynamic, web-savvy content management intern to join the Digital Content team. As a Digital Content Intern, you will be responsible for creating, curating, maintaining and managing product and service marketing content in the AppDirect Marketplace. This role involves writing merchandising content from scratch, rewriting existing content, curating content from partner sites, editing images and other collateral materials. Your work will directly impact the experience of thousands of AppDirect customers and partners worldwide who visit, use, and purchase products and services on the AppDirect Marketplace daily. The role also involves uploading and maintaining content for other partner-facing Content platforms. You will also be occasionally required to assist with content for internal or external campaigns.
About You:
The Digital Content team maintains and manages all customer- and partner-facing content on the AppDirect Marketplace. As a Digital Content Specialist, you will work mainly inside the content management system of the AppDirect Marketplace and collaborate closely with the AppDirect Operations team to ensure a world-class experience for our customers. We are looking for individuals who have a keen eye for detail and can quickly learn and implement work processes. They should be able to manually QA several marketplace profiles on a daily basis. Candidates are expected to deliver high-quality content with impeccable grammar, punctuation, spelling, sentence structure, and style. Also, the individual should possess exceptional attention to detail to manage content trackers and to ensure that each profile reflects all the necessary guidelines.
Major Responsibilities as a Digital Content Specialist:
Creation and publishing of merchandising assets, product pages, and marketing initiatives while handling multiple versions of content and image assets across a multitude of product lines and customer segments.
Sort/ Analyze and Manage content tracking data using Excel/ Google sheets
Use Photoshop to edit images.
Performa Manual QA on the Marketplace
Validate your own work, maintaining the highest level of quality in everything that you do.
Analyze existing content for consistency, accuracy, and adherence to style and brand standards.
Revise, edit, and proofread content.
Write in different formats and styles of content for multiple audiences.
Stay updated on digital marketing best practices and techniques for creating effective and engaging web content as and when required.
Possess versatile research skills to curate accurate and updated content from partner sites and marketing collaterals.
What you'll need:
Marketing/English/ Mass Media or any other postgraduate degree from a reputed college/university
Strong English language writing skills.
Strong Excel/ Google Sheets skills
0-1 year of experience in writing marketing content for a customer-facing team, preferably. Candidates looking to re-enter the workforce after a gap are also welcome to apply.
Knowledge and experience of content management systems.
Photoshop skills preferred.
Quick, flexible learner who can adapt to constant change and ambiguous situations.
Utmost attention to detail. Exhibits a high degree of ownership and accountability.
Ability to remain calm and good-natured while experiencing aggressive deadlines and increased complexity.
Able to accommodate flexible work schedules during critical business periods.
At AppDirect, we believe that innovation thrives in an environment that houses diversity of excellence, experience and thought. We respect each AppDirector as their own fingerprint; unique with no one alike. We foster an environment of inclusion without regard to race, religion, age, sexual orientation, or gender identity enabling AppDirectors to embrace their uniqueness to do their best work. As such, we strongly encourage applications from Indigenous peoples, racialized people, people with disabilities, people from gender and sexually diverse communities, and/or people with intersectional identities.
At AppDirect we take privacy very seriously. For more information about our use and handling of personal data from job applicants, please read our Candidate Privacy Policy. For more information of our general privacy practices, please see AppDirect Privacy Notice: https://www.appdirect.com/about/privacy-notice