Directrice/Directeur Principal, Gestion des Produits / Senior Director, Product Management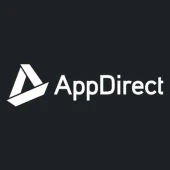 AppDirect
Product, Sales & Business Development
Montreal, QC, Canada
Posted on Saturday, October 14, 2023
About AppDirect
Become a digital, global citizen and enable the new generation of digital entrepreneurs around the world. AppDirect offers a subscription commerce platform to sell any product, through any channel, on any device - as a service. We power millions of subscriptions worldwide for organizations. We do this by our values-driven culture—one that enables you to Be Seen, Be Yourself, and Do Your Best Work.
About You
AppDirect is seeking a Director/Sr. Director of Product Management to lead the growth of its white-label marketplace platform, shaping the people and products around a mission to make buying and selling technology as simple as possible. As Director of Product Management, you'll play a crucial role as a cross-functional leader that directly impacts market position, customer satisfaction, and the company's overall success.
What you'll do and how you'll make an impact
Lead Product Strategy: Develop a visionary product strategy for the platform and AppDirect's eCommerce products that align with the company's mission and goals. Define the product roadmap, prioritize features, and drive the execution of a cohesive product plan.
Team Leadership: Build, mentor, and lead a group of high-performing product managers. Cultivate a culture of innovation, ownership, and excellence, ensuring effective product operations and empowerment.
Market and Customer Insights: Gain a deep understanding of our customers and market trends. Develop close relationships with buyers, users, partners, and industry analysts. Utilize this insight to identify opportunities, uncover unmet needs, and ship product solutions that differentiate us in the industry.
Execution Excellence: Drive the end-to-end product development process, from ideation through to launch. Ensure efficient project management, agile methodologies, and successful product releases on time and within budget.
Stakeholder Collaboration: Collaborate closely with cross-functional teams, including engineering, design, sales, and marketing, to ensure a cohesive product development and go-to-market strategy.
Innovation and New Product Development: Identify new opportunities for expansion and innovation within our product portfolio. Foster a culture of continuous improvement and exploration of emerging technologies.
What we're looking for
A proven track record of building successful teams and products.
Extensive expertise and practical experience in Subscription Commerce, Marketplaces, Storefronts, and Billing domains.
A strong customer-centric mindset, with the ability to advocate for customer needs, drive user satisfaction, and deliver products that stand out in the market.
Demonstrated ability to develop and execute a strategic product roadmap that aligns with business objectives, resulting in market leadership and growth.
Strong project management skills with a focus on delivering products on time and within budget. Experience with agile methodologies and product development best practices.
Proficiency in leveraging data and analytics to inform product decisions and a history of optimizing products based on performance metrics.
Exceptional interpersonal and communication skills, with the ability to influence and collaborate effectively with cross-functional teams and stakeholders.
Familiarity with procurement, IT reselling, or IT service industries would be a nice to have
Familiarity with partner relationship management or ISV/developer programs would be a nice to have
At AppDirect, we believe that innovation thrives in an environment that houses diversity of excellence, experience and thought. We respect each AppDirector as their own fingerprint; unique with no one alike. We foster an environment of inclusion without regard to race, religion, age, sexual orientation, or gender identity enabling AppDirectors to embrace their uniqueness to do their best work. As such, we strongly encourage applications from Indigenous peoples, racialized people, people with disabilities, people from gender and sexually diverse communities, and/or people with intersectional identities.
At AppDirect we take privacy very seriously. For more information about our use and handling of personal data from job applicants, please read our Candidate Privacy Policy. For more information of our general privacy practices, please see AppDirect Privacy Notice: https://www.appdirect.com/about/privacy-notice