Comptable principal(e) / Staff Accountant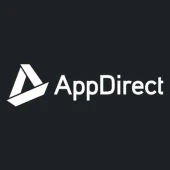 AppDirect
Accounting & Finance
Montreal, QC, Canada
Posted on Wednesday, October 25, 2023
English Follows
À propos de AppDirect
Devenez un citoyen du monde à l'ère numérique et outillez une nouvelle génération d'entrepreneurs branchés aux quatre coins du globe. AppDirect offre une plateforme d'abonnement permettant de vendre n'importe quel produit en tant que service, et ce, par n'importe quel canal et sur n'importe quel appareil. Nous alimentons des millions d'abonnements pour le compte d'organisations de partout dans le monde. Notre action est toujours guidée par nos valeurs et notre culture – une culture qui vous permet d'être vu, de rester authentique et d'exceller.
À propos de vous
En tant que Comptable principal(e), vous serez au cœur de nos opérations financières. Ce poste sera responsable de la clôture mensuelle de nos comptes, de la gestion des transactions internationales, de la résolution de défis comptables techniques complexes, et jouera un rôle vital dans la définition de notre avenir financier.
Ce que vous ferez et ce qui vous fera briller :
Activités de fin de mois : Participer au processus de clôture mensuelle et veiller à la conformité avec le calendrier de clôture mensuelle. Préparer les écritures de journal de fin de mois (par exemple, les provisions, les répartitions) pour les entités internationales, les rapprochements de bilan et les plannings de soutien de manière réfléchie et facile à comprendre.
Consolidation : Comptabiliser les transactions internationales, y compris les éliminations et les revalorisations de devises étrangères; préparer les écritures au journal pour les transactions et les éliminations interentreprises.
Comptabilité technique : Analyser et étudier les dossiers de comptabilité technique, en prenant soin de document les problèmes identifiés et les solutions retenues de manière précise et complète.
États financiers et analyse : Effectuer des analyses mensuelles, trimestrielles et annuelles des états financiers et des résultats. Participer à la préparation d'états financiers conformes aux principes comptables américains (U.S. GAAP).
Conformité : Collaborer aux audits financiers externes et autres processus de diligence raisonnable.
Politiques et procédures : Élaborer, mettre en œuvre et maintenir des procédures opérationnelles pour les activités financières en cours.
Compétences requises
Un minimum de 3 ans d'experience dans un poste de comptabilité du personnel.
Diplôme de premier cycle en comptabilité ou en finance, CPA (préféré). Expérience dans un cabinet du « Big Four » et/ou dans l'industrie privée (1 an ou plus au total).
Expérience dans l'établissement et l'optimisation de processus d'analyse afin d'assurer la production de rapports précis et rapides.
Excellentes aptitudes interpersonnelles et compétences en communication, dont l'expression écrite et orale, l'écoute et les présentations;
Capacité à gérer plusieurs projets et échéanciers avec peu de supervision.
L'expérience avec le système de gestion intégrée (ERP) NetSuite est un atout. Maîtrise avancée de MS Excel.
AppDirect est la seule plateforme complète permettant de vendre, distribuer et gérer des produits et services infonuagiques pour tirer profit de l'économie numérique. L'écosystème AppDirect réunit canaux, développeurs et clients sur une même plateforme afin de simplifier la chaîne d'approvisionnement numérique en permettant l'intégration et la vente de produits avec des services tiers, et ce, peu importe le canal ou l'appareil, soutien inclus. Forte de plusieurs millions d'abonnements infonuagiques à travers le monde, AppDirect aide les organisations, y compris Jaguar Land Rover, Comcast, ADP et Deutsche Telekom à mettre leurs clients en contact avec les solutions dont ils ont besoin pour atteindre leur potentiel dans l'économie numérique.
Veuillez noter que ce rôle nécessite une connaissance avancée de l'anglais puisque le/la candidat(e) sélectionné(e) devra collaborer/travailler avec des équipes situées aux États-Unis, en Inde, en Argentine, ainsi que dans les provinces de l'Ontario, de la Colombie-Britanique et de l'Alberta.
---
About AppDirect
Become a digital, global citizen and enable the new generation of digital entrepreneurs around the world. AppDirect offers a subscription commerce platform to sell any product, through any channel, on any device - as a service. We power millions of subscriptions worldwide for organizations. We do this by our values-driven culture - one that enables you to Be Seen, Be Yourself, and Do Your Best Work.
About you
As a Staff Accountant, you'll be at the heart of our financial operations. This position will be responsible in driving our monthly close, manage international transactions, tackle complex technical accounting challenges, and play a vital role in shaping our financial future.
What you'll do and how you'll have an impact
Month-end activities: Assist in monthly close process and ensure compliance with monthly close calendar. Prepare month-end journal entries (e.g. accruals, allocations) for international entities, balance sheet reconciliations, and supporting schedules in a thoughtful, easy to understand manner.
Consolidation: Account for international transactions including eliminations and foreign currency revaluation. Prepare intercompany journal entries and eliminations.
Technical accounting: Analyze and research technical accounting matters, providing accurate and comprehensive documentation of issues identified and resolutions reached.
Financial statements and analysis: Perform monthly, quarterly, and annual balance sheet and income statement analytics. Assist in the preparation of U.S. GAAP financial statements.
Compliance: Assist with external financial audits and other due diligence requests; Policies and procedures: Develop, implement and maintain desktop procedures for on-going financial activities.
What we're looking for
A minimum of 3 years experience in a Staff Accounting role.
A Bachelor's degree in Accounting or Finance, CPA (preferred). Big 4 and/or private industry experience (1+ years total).
Process oriented: Experience establishing and optimizing reporting processes to ensure accurate and timely reporting.
Communication skills: Strong interpersonal and communication skills, including excellent written, oral, listening and presentational skills and ability to work well under pressure and interact at all levels are also required. Bilingual English and French speaker a plus.
Project management: Ability to manage multiple projects and deadlines with limited supervision.
Systems: NetSuite ERP system experience a plus. Advanced knowledge of Excel.
At AppDirect, we believe that innovation thrives in an environment that houses diversity of excellence, experience and thought. We respect each AppDirector as their own fingerprint; unique with no one alike. We foster an environment of inclusion without regard to race, religion, age, sexual orientation, or gender identity enabling AppDirectors to embrace their uniqueness to do their best work. As such, we strongly encourage applications from Indigenous peoples, racialized people, people with disabilities, people from gender and sexually diverse communities, and/or people with intersectional identities.
#LI-Jobs
#LI-REMOTE