NOC Analyst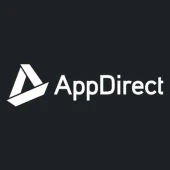 AppDirect
IT
El Salvador
Posted on Friday, November 10, 2023
About AppDirect
Become a digital, global citizen and enable the new generation of digital entrepreneurs around the world. AppDirect offers a subscription commerce platform to sell any product, through any channel, on any device - as a service. We power millions of subscriptions worldwide for organizations. We do this by our values-driven culture - one that enables you to Be Seen, Be Yourself, and Do Your Best Work.
About You
The Network Operations Center (NOC) Analyst is an active participant in incident and problem management for more than 6,000 managed WAN interfaces and managed security sites with circuits varying in size from T1's to DS3, which employ technologies such as AVPN, ADI, MPLS, Multilink T1s, Ethernet, Cellular and Broadband. The role relies heavily on knowledge and understanding of monitoring and ticketing platforms to effectively troubleshoot and resolve issues.
The NOC Analyst interacts regularly with and is an advocate for all customers with whom he/she is working and who have subscribed to App Managed Network Services. You have a strong customer focus and an ability to deal with different customer requirements and priorities.
You will effectively utilize prior education and demonstrated work experience to make an immediate, independent contribution to the Network Operations Center team.
The NOC is an integral part of AppDirect's 24x7x365 operational environment. This position may require shift rotation to cover holidays, weekends, and other normal scheduling requirements as needed to support the business. Flexibility to work any shift as needed is required.
What you'll do and how you'll have an impact
Own, triage, and resolve customer network (WAN/LAN) related trouble tickets to successful completion.
Detection, tracking, and restoration of customer's network connectivity via their data circuits and/or equipment.
Remotely troubleshoot and configure WAN equipment, including routers, firewalls, switches, and load balancers from various vendors.
Engage, escalate, and work with carriers and other 3rd parties when needed as part of service restoral.
Participate in incident command bridges, hypercare, and major incidents when required.
Understand and use network monitoring tools such as Zenoss or Logic Monitor to assist in troubleshooting or analyzing network issues and performance.
Perform effective ticket management including but not limited to queue management, timely ticket documentation, proper hand-off to other analysts, teams, 3rd parties, etc., communications to customers, ticket resolution.
Adhere to established Service Level Objectives and/or Service Level Agreements.
Work both autonomously and also as part of a team, assisting, when necessary, on identifying and diagnosing issues.
What we're looking for
Minimum of two (2) years of WAN/LAN implementation and support/troubleshooting experience.
Well-versed in TCP/IP protocols and able to troubleshoot issues remotely.
Demonstrable experience with routing and troubleshooting routing issues with BGP, IGRP, RIP, and OSPF.
Must be knowledgeable in NAT, access lists, policy-based mapping, traffic shaping, and priority queuing.
Must have supported data networks and telecommunications functions in mid-size enterprises, including VPN, ADI, MPLS, Ethernet, Cellular, Broadband, Wireless (WWAN), Multilink T1s.
Must have experience in command line configuration using two or more of the following product lines: Cisco, SonicWall, Juniper, ADTRAN, Meraki, Fortinet, or other relevant technologies.
Knowledgeable with DNS, DHCP, VRRP, HSRP, VLANs, and Inter-VLAN routing.
Knowledge of network monitoring & traffic capturing tools (e.g., Wireshark, Zenoss, Logic Monitor).
Must be at least minimally familiar with security-related terms, and technologies, encryption, authentication, IPsec, VPN tunnels including GRE, and controlling traffic.
VoIP knowledge and experience is a plus.
Ability to interact, communicate, and collaborate with internal/external customers, service providers, and field technicians.
Understanding of the OSI Model, SD-WAN, Transport, and TCP/IP.
Strong verbal communication and documentation skills as well as strong process improvement and customer-focused skills.
At AppDirect, we believe that innovation thrives in an environment that houses diversity of excellence, experience and thought. We respect each AppDirector as their own fingerprint; unique with no one alike. We foster an environment of inclusion without regard to race, religion, age, sexual orientation, or gender identity enabling AppDirectors to embrace their uniqueness to do their best work. As such, we strongly encourage applications from Indigenous peoples, racialized people, people with disabilities, people from gender and sexually diverse communities, and/or people with intersectional identities.
At AppDirect we take privacy very seriously. For more information about our use and handling of personal data from job applicants, please read our Candidate Privacy Policy. For more information of our general privacy practices, please see AppDirect Privacy Notice: https://www.appdirect.com/about/privacy-notice