Marketing Internship, Spring 2024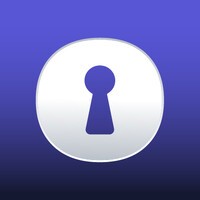 Authentic8
Marketing & Communications
Remote · United States
Posted on Wednesday, October 18, 2023
We are a fast-growing remote-friendly cybersecurity company with multiple offices in the US including San Francisco and Washington, D.C. The world's most at-risk organizations rely on Authentic8 to completely eliminate the risk of using the web.
We believe people should be able to go online without fear of exploit, surveillance or repercussion. And our mission is to make this a reality. Through integrity in our work, respect of others and commitment to this mission, we are building a business that enables access to the web with the peace of mind that everyone deserves. We are a rapidly growing company with more than 600 customers across the public and private sector. Established in 2010, Authentic8 continues to see new demand and use case opportunities for the cloud-based Silo Web Isolation Platform.
Put your knowledge, creativity and desire to solve real-world problems to work with Authentic8! We are a cybersecurity company, with a mission to completely eliminate the risk of using the web. More than 600 government agencies and major enterprises rely on Authentic8 to isolate, control and visualize web activity, from everyday browsing to mission-critical online research.
Our dynamic, innovative and collaborative work environment provides a prime setting for interns to work hands-on with company projects, research cutting-edge technologies and learn the inner workings of a fast-growing organization. Our interns are an integral part of the team, and we make sure that they have every opportunity to develop their talents; broaden their understanding of different aspects of a company culture; and feel valued for their contribution and ideas.
Authentic8 seeks an intern to support a small-but-mighty marketing team. The focus will be on content marketing, helping to manage and contribute to projects including blogs, podcasts, webpages, videos and social media.
Responsibilities:
Work with internship supervisor to support content marketing with a defined list of projects, focused on maintaining the corporate website and other web properties
Track content performance and social media activity leveraging analytics and reporting tools
Draft, edit and optimize web content with guidance from internship supervisor
Participate in collaborative team meetings and brainstorms, gaining exposure to a broad range of marketing disciplines and business decision-making
Support existing projects with a wide range of tasks, interacting with staff members of all levels
Qualifications:
Must be a current college student pursuing a marketing career (preferred majors in marketing, communications, journalism, business or English)
Willingness to use online tools to collaborate virtually with staff (e.g., Zoom, Slack) and able to pick up new technology quickly (e.g., Drupal CMS, Sprout Social)
Experience with Google Suite and Microsoft Office programs
Eager to learn and help with a wide variety of tasks
Quick learner, self-starter, trustworthy and reliable
Comfortable in a startup, rapid-growth environment
Keeps up-to-date with current technologies and trends in social media and applications
Experience creating and handling media files (images, video and audio) preferred
Experience with search engine optimization (SEO) preferred
Current college students set to graduate between spring 2024 and spring 2025 may apply. This is a part-time position with a start date of January 2024.
Authentic8 Core Values & Principles:
Integrity:
We apply our best efforts. We are honest with and accountable to others.
Mission-Focused:
We clearly define and communicate our goals and do not stray in the pursuit of our objective.
Respect:
We value and respect the ideas and experience our diverse backgrounds bring us. Positive consideration of differing viewpoints makes us stronger.
We are collaborative:
We recognize the best work is the product of teams. We must each be reliable and expect to rely on others.
We are transparent:
By operating with common information and understanding we ensure that we are aligned.
We find innovative solutions:
We seek innovative solutions not as a buzzword but as a means to solve difficult problems with zeal, efficiency and quality.
We take ownership:
We are responsible for our actions, our reputation and our business.
Authentic8 offers competitive benefits, including medical, dental and vision, flexible PTO, a 401k program and stock options.
It is the policy of Authentic8 to provide equal employment opportunity (EEO) to all persons regardless of age, color, national origin, citizenship status, physical or mental disability, race, religion, creed, gender, sex, sexual orientation, gender identity and/or expression, genetic information, marital status, status with regard to public assistance, veteran status, or any other characteristic protected by federal, state or local law.