Security Operations Support Specialist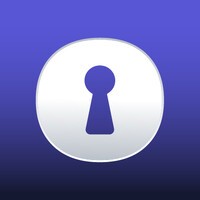 Authentic8
Customer Service, Operations
Redwood City, CA, USA
Posted on Saturday, November 18, 2023
We are a fast-growing remote-friendly cybersecurity company with multiple offices in the US including San Francisco and Washington, D.C. The world's most at-risk organizations rely on Authentic8 to completely eliminate the risk of using the web.
We believe people should be able to go online without fear of exploit, surveillance or repercussion. And our mission is to make this a reality. Through integrity in our work, respect of others and commitment to this mission, we are building a business that enables access to the web with the peace of mind that everyone deserves. We are a rapidly growing company with more than 600 customers across the public and private sector. Established in 2010, Authentic8 continues to see new demand and use case opportunities for the cloud-based Silo Web Isolation Platform.
We are a fast-growing SaaS company with offices in San Francisco, Redwood City, and Washington DC and a large, growing customer base. Our customer logos across the federal government and commercial sector are household names, and the demand for our product is driving aggressive growth and hiring! Founded in 2010 by principals from Postini, Authentic8 is redefining how the browser is used to access the Internet and sensitive web data. Silo, our flagship product, is a cloud-based secure browser. Silo helps manage login credentials, access controls and data use policies while ensuring that users remain secure, compliant and anonymous online.
We have an opening for an experienced administrative support professional to join our team and provide essential support to our Operations and Security & Compliance workgroups. The successful candidate will be highly organized, detail oriented, and possess excellent written and verbal communication skills.
Responsibilities:
Ticket Administration: Create/update tasking tickets, collate tickets, generate ticket-related trend data / metrics / reports and assist in ticket categorization and assignment
Workgroup Schedule and Meeting Management: Oversee the scheduling and attendance of workgroup and cross-functional meetings, under general supervision, document meeting minutes and action items and distribute them to the meeting chair(s)
Technical logistics and procurement: Perform routine hardware procurement (i.e., purchases/ships/receives cell phones, network equipment, servers, etc.), assign asset identifiers to procured hardware and track within the company's Asset Management System
Service Reporting: Following standard procedures, generate reports on service level indicators, objectives, and overall availability and generate capacity reports related to system usage
Project Coordination: Participate in project management tasking (e.g., updating project schedules, tracking task status, providing stakeholder updates, etc.) and create standardized briefings and presentations
Other duties as assigned
Qualifications:
1+ year of professional administrative/support experience
High school diploma or equivalent; associate's degree preferred
Proven experience in an administrative support role
Proficient in Microsoft Office Suite (Excel, Word, Outlook, PowerPoint) or equivalent software
Strong written and verbal communication skills
Excellent organizational and time management abilities
Attention to detail and accuracy in all tasks
Strong problem-solving skills and the ability to work independently
Ability to handle multiple tasks and prioritize effectively
Must be a US Citizen
Subject to satisfactory adjudication of background investigation
Desired:
3+ years of of professional administrative/support experience
Associate's degree or equivalent experience
Industry certification in areas related to administration and/or project management/coordination
Salary:
$55,000 - $60,000 + Equity & Bonus
Authentic8 Core Values & Principles:
Integrity:
We apply our best efforts. We are honest with and accountable to others.
Mission-Focused:
We clearly define and communicate our goals and do not stray in the pursuit of our objective.
Respect:
We value and respect the ideas and experience our diverse backgrounds bring us. Positive consideration of differing viewpoints makes us stronger.
We are collaborative:
We recognize the best work is the product of teams. We must each be reliable and expect to rely on others.
We are transparent:
By operating with common information and understanding we ensure that we are aligned.
We find innovative solutions:
We seek innovative solutions not as a buzzword but as a means to solve difficult problems with zeal, efficiency and quality.
We take ownership:
We are responsible for our actions, our reputation and our business.
Authentic8 offers competitive benefits, including medical, dental and vision, flexible PTO, a 401k program and stock options.
It is the policy of Authentic8 to provide equal employment opportunity (EEO) to all persons regardless of age, color, national origin, citizenship status, physical or mental disability, race, religion, creed, gender, sex, sexual orientation, gender identity and/or expression, genetic information, marital status, status with regard to public assistance, veteran status, or any other characteristic protected by federal, state or local law.