Senior Legal Counsel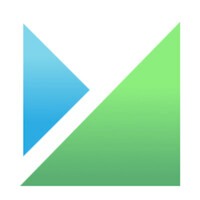 Meru Health
Legal
Gaithersburg, MD, USA
Posted on Friday, March 17, 2023
Meru Health is setting the new standard in mental healthcare with the most comprehensive online mental health solution for depression, burnout, and anxiety. We are on a mission to help 10 million people recover from mental health challenges by 2027, by utilizing the latest science and technology. If you are looking for a place where your work has a strong impact on people's lives, we invite you to join us on our mission.
We are looking for a SENIOR LEGAL COUNSEL to join our CLINICAL OPERATIONS in BAY AREA, CA OR DENVER, CO!
A FEW REASONS WHY PEOPLE LOVE WORKING AT MERU HEALTH:
Mission with strong social impact.

Help pioneer a new approach to mental healthcare (using human support, biofeedback, and digital tools) to help 10 million people over mental health challenges by 2027.

Supportive and talented colleagues to work with.

Work alongside an international & multicultural team where the practice of inclusion & psychological safety are paramount for transparency, collaboration, creativity and diversity of thought.

We invest in your wellbeing.

We practice what we preach. In addition to wellness and lunch benefits, flexible working hours and weekly breakfasts you will have access to Meru's mental health program.
YOUR MAIN RESPONSIBILITIES:
In this role, you will report to the Chief Operating Officer and work closely with various key stakeholders across the organization. You will be responsible for ensuring the company complies with all relevant legal and regulatory requirements, as well as developing and implementing policies and procedures to ensure compliance. You will also provide guidance on business continuity planning and risk management, and advise on privacy policies and terms and conditions.
WHAT THIS ROLE WILL ACHIEVE:
Ensure compliance with all relevant state laws and regulations, health plans, company insurance, HIPAA regulations, and privacy policies/terms and conditions.
Provide legal opinions on important business decisions, including contracts, negotiations, and disputes.
Keep abreast of changes in the legal and regulatory environment, and provide recommendations for updating company policies and procedures.
Develop and maintain effective relationships with internal stakeholders, including senior management and other department heads.
Ensure that all legal documentation is properly filed, managed and updated in a timely manner.
Act as the primary point of contact for legal inquiries from internal stakeholders and outside counsel.
Provide training and support to other departments on compliance and legal matters.
Develop and implement business continuity planning and risk management strategies to minimize legal and regulatory risks for the company together with COO.
Represent the company in legal matters, as needed, including negotiations, mediations, and court appearances.
Expectations at 90 days:
Become familiar with the company's policies and procedures, as well as current laws and regulations that apply to the company's operations.
Develop a deep understanding of the company's current legal and regulatory risks and potential areas for improvement.
Establish effective working relationships with internal stakeholders and outside counsel.
Expectations at 6 months:
Implement strategies to improve compliance and minimize legal and regulatory risks.
Provide regular reports on the status of legal and compliance matters and make recommendations for changes, as needed.
Build a network of legal and regulatory experts and keep abreast of changes in the legal landscape.
Expectations at 1 year:
Ensure the company's compliance with all relevant laws and regulations, and that all legal and regulatory risks are minimized.
Develop and implement effective business continuity planning and risk management strategies.
Provide guidance and support to other departments on legal and compliance matters.
Establish the company as a leading organization in terms of legal compliance and risk management.
WHAT YOU WILL NEED TO BE SUCCESSFUL IN THIS ROLE:
7+ years of experience in legal and regulatory compliance in the healthcare industry

Deep understanding of state laws and regulations, health plans, HIPAA regulations, and privacy policies

Strong business acumen and ability to balance legal and business considerations

Excellent communication and interpersonal skills

Ability to work independently and manage multiple priorities in a fast-paced environment


Knowledge of business continuity planning and risk management



TOTAL REWARDS PACKAGE
Bay Area $80,000 - $100,000; Denver $80,000 - $100,000 + stock options
Home Office stipend
Full access for yourself + 2 family members or friends to the clinically proven Meru Health 12-week holistic treatment program
An opportunity to learn and grow extremely fast with a world-class team & partners
An international, multicultural, inclusive, and passionate team
Access to a community of brilliant, kind, compassionate, driven, and humble clinicians
Much more coming very soon!
Not sure if you should apply? Please keep reading...
Research shows that women and other marginalized folks tend to only apply when they check every box. So if you think you have what it takes, but don't necessarily meet every single point on the job description, please still get in touch. We'd love to have a chat and see if you could be a great fit.
MORE ABOUT MERU HEALTH:
Meru Health is growing fast to meet the rapidly increasing demand for mental health services. We are on a mission to help 10 million people recover from mental health ailments by 2027. We partner with healthcare organizations, large employers and insurance companies who understand the need to offer comprehensive mental health care to members or employees, and to meet challenges so many people face with trying to access mental health care services.
We are scientists, engineers and experienced entrepreneurs who have come together to make mental healthcare accessible, effective and truly outcome-driven. Our mission is more than business, it's personal. Our founders have lost friends and family members to depression, and we want to build a highly effective mobile treatment widely accessible to people in need.
At Meru Health, we don't just accept differences — we celebrate it, we support it, and we thrive on it, as a source of human creativity and richness of life, for the benefit of our employees, our customers, and our community. Meru Health is proud to be an equal opportunity workplace and is an affirmative action employer.
Get to know us and our culture: https://www.meruhealth.com/about-us
Check out the science and research behind what we do: https://www.meruhealth.com/science
See example testimonials to get an idea of the impact our work is already having on thousands of lives: https://vimeo.com/495477106 ; https://www.youtube.com/watch?v=z8PcUkW8x_Y
STATUS: Part-time
LOCATION: BAY AREA, CA OR DENVER, CO