Senior Content Designer - Product Language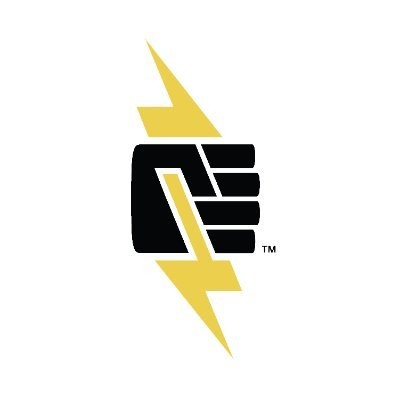 Pantheon
Product, Design
Vancouver, BC, Canada
Posted on Tuesday, August 15, 2023
We are excited to announce our expansion to Vancouver, Canada. This is a rare opportunity for talented professionals to get in on the ground floor and play an instrumental role in shaping the future of our company. If you are driven by excellence, inspired by new challenges, and ready to be a part of a global success story, we invite you to be a key player in our exciting venture in Vancouver!
About Pantheon
Pantheon is the WebOps platform for websites that deliver extraordinary results. We believe in putting the magic of the internet in everyone's hands. That's why we're so passionate about helping developers, IT and marketing develop, test, and release website changes faster and more reliably so they can build and maintain websites that create value for their organizations. Our cloud native software makes it easy to securely manage a single website or thousands of websites across multiple teams in one platform.
Pantheon's core company values are Trust, Teamwork, Passion, and Customers First. At Pantheon, we work hard and play harder, valuing individuality, humor, and balance. We're enthusiastic participants in several open-source communities and have real relationships with many of our most active customers. If all of this sounds interesting to you, read on!
The Role
The Pantheon design and product team is offering a full-time, hybrid position for a Content Designer specializing in UX writing and product language. As a Senior Content Designer, you will create simple, straightforward and human experiences. At Pantheon we approach design with a language focused mindset. We harness our proficiency in user experience design, design thinking, user research and product strategy and craft exceptional and user-friendly products and services.
Your responsibilities will encompass conceiving and delivering product flows, UX design, in-product language, UX research experiments, navigation systems, information architecture, product nomenclature, and more, across diverse products.
Responsibilities
Collaborate with design and product management teams to develop a consistent and effective product language strategy that aligns with our brand and user experience goals.
Utilize your expertise in user experience design, design thinking, and product strategy to implement systems-thinking.
Craft and refine concise and persuasive in-product language for various product flows, interface navigation, product naming, and educational materials, empowering users and teams to achieve their objectives effectively.
Foster daily collaboration with cross-disciplinary peers, including engineering, design, research, marketing, and data science, to shepherd products from ideation through to successful launch.
Simplify technical information: Translate complex technical concepts into clear and colloquial language suitable for users with varying levels of technical expertise.
Conduct product and user research: Work closely with our UX research team to gain a deep understanding of our products' features, capabilities, and limitations to ensure accurate and reliable product language.
Style and tone guidelines: Establish and maintain style and tone guidelines for product language across all communication channels, ensuring consistency and coherence in our messaging.
Stay up-to-date: Keep abreast of industry best practices, emerging technologies, and trends to enhance the quality and relevance of our product language.
User feedback analysis: Analyze user feedback and support tickets to identify opportunities for improving product language and addressing user pain points.
Qualifications
Over 5 years experience
Proficiency in distilling and effectively conveying intricate concepts to wide-ranging audiences.
Showcase of completed wireframes or design mockups co-created using design tools, which have actively influenced decision-making.
Deep understanding of user-centered design principles and how to apply them to product language.
Ability to explain complex technical concepts in a clear and concise manner.
Familiarity with industry-standard tools and platforms.
Strong interpersonal skills and the ability to collaborate effectively with diverse teams.
Self-motivated and able to work independently with minimal supervision.
A passion for user experience and a dedication to delivering high-quality UX.
What We Offer
We have all the usual perks and benefits but what we can really offer you is a fantastic work environment powered by an amazing team.
Industry competitive compensation and equity plan
Paid Time Off (PTO), Paid Sick Leave (PSL) and 11 Paid Company Holidays
Full medical coverage (Extended health care, dental, vision)
Top-of-line equipment
Monthly allowance for wellness, reading and access to LinkedIn Learning for continued development
Events and activities both team-based and company wide that inspire, educate and cultivate
Pantheon is an equal opportunity/affirmative action employer and we welcome applications from all backgrounds regardless of race, color, religion, sex, national origin, ancestry, age, marital status, sexual orientation, gender identity, veteran status, disability, or any other classification protected by law. Pantheon complies with federal and local disability laws and makes reasonable accommodations for applicants and employees with disabilities. If you need a reasonable accommodation due to a disability for any part of the interview process, please contact talent@pantheon.io. Pursuant to local and federal regulations, Pantheon will consider qualified applicants with arrest and conviction records for employment.
After an offer is made and accepted, E-verify will be utilized to establish your identity and employment eligibility as required by the U.S. Department of Homeland Security
To review the Employee and Applicant's Privacy Policy, click here.
Visa Sponsorship is not available at this time.
#LI-PY1