Technical Migrations Consultant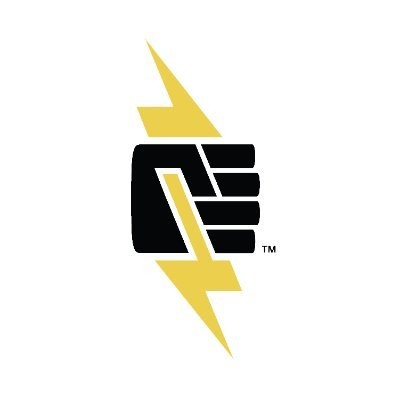 Pantheon
IT
Vancouver, BC, Canada
Posted on Thursday, November 9, 2023
We are excited to announce our expansion to Vancouver, Canada. This is a rare opportunity for talented professionals to get in on the ground floor and play an instrumental role in shaping the future of our company. If you are driven by excellence, inspired by new challenges, and ready to be a part of a global success story, we invite you to be a key player in our exciting venture in Vancouver!

About Pantheon
Pantheon is the WebOps platform for websites that deliver extraordinary results. We believe in putting the magic of the internet in everyone's hands. That's why we're so passionate about helping developers, IT and marketing develop, test, and release website changes faster and more reliably so they can build and maintain websites that create value for their organizations. Our cloud native software makes it easy to securely manage a single website or thousands of websites across multiple teams in one platform.
Pantheon's core values are Trust, Teamwork, Passion, and Customers First. At Pantheon, we work hard and play harder, valuing individuality, humor, and balance. We're enthusiastic participants in several open-source communities and have real relationships with many of our most active customers. If all of this sounds interesting to you, read on!
The Role
We are seeking a highly skilled and motivated Full-Time Technical Migrations Consultant to join our dynamic team in Vancouver, British Columbia. As a Technical Migrations Consultant, you will be responsible for moving customers' Drupal or WordPress sites onto the Pantheon platform from its current hosting environment. Your knowledge of Drupal and/or WordPress as well as a strong foundation in software development best practices will be essential in ensuring a seamless transition for our clients.
How you'll Make an Impact
Everyone deserves to know what success looks like and at Pantheon we use Critical Success Factors to provide an objective (measurable) set of criteria to allow everyone invested in a role to understand what creates impact for the business and more importantly has it been achieved.
Complete 100% of simple migrations and 80% or more of complex migrations on-time; as promised at the project kick-off.
Make four (4) contributions per year to the Pantheon "Migrations Toolbox" to help improve repeatable best practices across the team.
Engaged attendance at 100% of customer-facing meetings. Engaged means prepared and ready to contribute.
Staying current in the Open Source CMS community by attending a minimum of two (2) local or virtual meet-ups, webinars or training sessions per year.
Approach each migration with a customer-first mindset modeling the Pantheon values and confirming a customer's choice to trust Pantheon.
Contribute to the development of detailed migration strategies and project plans, focusing on Drupal and WordPress sites.
Contribute to cross-functional (matrix-managed) teams focused on specific customer migration projects.
Collaborate with clients and internal teams to define project objectives and requirements.
Execute and oversee the migration process, ensuring minimal downtime and disruptions for Drupal and WordPress sites.
Troubleshoot technical issues specific to Drupal and WordPress migrations and provide timely solutions.
Document migration processes, configurations, and best practices for these platforms.
Provide training and support to end-users post-migration for Drupal and WordPress sites.
Maintain strong communication with clients to ensure their needs are met throughout the Drupal and WordPress migration process.
Continuously monitor the performance of migrated Drupal and WordPress sites and make improvements as necessary.
What You Need to Succeed
Bachelor's degree in Computer Science, Information Technology, or a related field (or equivalent work experience).
Proven experience working with complex website deployments and ideally a focus on Drupal and/or WordPress sites, including Multi Site configurations.
Strong knowledge of Drupal and WordPress platforms.
Familiarity with Pantheon hosting solutions is a plus.
Proficiency in scripting and automation tools for Drupal and WordPress migrations.
Excellent problem-solving and analytical skills.
Effective communication and interpersonal abilities.
Project management experience is a plus.
Bonus Points
Extensive hands-on experience with Drupal and WordPress, including configuration, customization, and troubleshooting.
Proficiency in PHP and MySQL, with the ability to write and optimize queries and code for Drupal and WordPress.
Experience using Composer for managing dependencies in PHP projects.
Strong familiarity with CI/CD (Continuous Integration/Continuous Deployment) tools and practices, such as Jenkins, Travis CI, GitLab CI/CD, or similar.
Proven track record of successfully migrating complex Drupal and WordPress sites between hosting platforms, with a deep understanding of the challenges and best practices involved.
In-depth knowledge of Drupal and WordPress security best practices and the ability to implement robust security measures during migrations.
Experience with containerization technologies (e.g., Docker, Kubernetes) and their application in web development environments.
Familiarity with database migration tools and techniques, especially as they relate to Drupal and WordPress.
Proficient in version control systems, such as Git, and their use in collaborative development workflows.
Previous consulting experience in providing technical guidance and solutions related to Drupal and WordPress migrations.
What We Offer
We have all the usual perks and benefits but what we can really offer you is a fantastic work environment powered by an amazing team.
Industry competitive compensation and equity plan
Paid Time Off (PTO), Paid Sick Leave (PSL) and 11 Paid Company Holidays
Full medical coverage (Extended health care, dental, vision)
Top-of-line equipment
Monthly allowance for wellness, reading and access to LinkedIn Learning for continued development
Events and activities both team-based and company wide that inspire, educate and cultivate