Customer Service Representative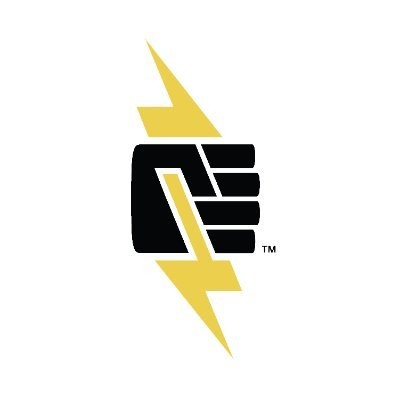 Pantheon
Customer Service
Philippines
Posted on Tuesday, November 21, 2023
About Pantheon
Pantheon is the WebOps platform for websites that deliver extraordinary results. We believe in putting the magic of the internet in everyone's hands. That's why we're so passionate about helping developers, IT and marketing develop, test, and release website changes faster and more reliably so they can build and maintain websites that create value for their organizations. Our cloud native software makes it easy to securely manage a single website or thousands of websites across multiple teams in one platform.
Pantheon's core values are Trust, Teamwork, Passion, and Customers First. At Pantheon, we work hard and play harder, valuing individuality, humor, and balance. We're enthusiastic participants in several open-source communities and have real relationships with many of our most active customers. If all of this sounds interesting to you, read on!
The Role
A Customer Success Representative, is a supporting-level team member to support Pantheon's customer base. The role is directly related to Pantheon's billing issues that involves engaging with customers via tickets and chats and answering general inquiries in a timely manner by referring to our customer facing documentation.
What you need to Succeed
Your primary job responsibilities include but are not limited to the following:
Response/Follow up on Issues (Chats, Tickets): Respond to support requests (billing, payment related issues) and provide prompt, clear, and complete solutions, with emphasis on first response resolution when possible. Some of the high level tasks associated with this role
Billing disputes and clarifications for online and contract customers
Account Search in Zuora
Transferring customers from Contract to Online subscription and/or process Renewals
Handle Offboarding of contract accounts
Perform Overages-related tasks and respond to Overages inquiries
Calculate refund and ensure accuracy of the amount
Invoice clarification and provide details of the subscription
Handle preferred pricing requests and adjust subscriptions as approved by Sales/Finance.
Account research; locating missing accounts; identifying Sales rep / Onboarding / Renewals Manager
Handle chats and tickets during US business hours 9am-5pm pst
Identify process gaps and suggest solutions
Internal Collaboration: Work closely with: Sales team (Partner, Agency team, Client Sales, AE, CSM) to ensure they are in sync with the billing/subscription related activities, dependencies and critical action items, and Offboarding processes; Product team (New Customer UI development, Bug and Feature Request review); Finance team (refunds, collections, etc)
Take part in Business Services Initiatives (training, documentation, process improvement, occasional meet-ups)
Create, edit, and update Business Services documentation, processes
Help to maintain Business Services procedures, processes and standards (Wiki guide, training)
Directly contact high-level customers during Billing issues via Zoom/phone, for faster, more personal and professional resolution of issues
Individual KPIs:
Close 200 average issues (tickets, chats) per month.
100% of incoming tickets (new, open) responded within 24 hours.
95%+ CSAT consistently.
What you Bring to the Table
2 - 3 years experience in Customer Service with Billing background.
Operates with a growth mindset - is open to new challenges and different ways of doing things and learns from mistakes or setbacks
Able to communicate technical information from own field in a manner in which others can assimilate this. Works well within the team.
Provides meaningful and thoughtful input to team brainstorming and planning meetings and huddles.
Effective communication skills including the ability to document and report issues clearly.
Knowledge of Google Docs, Confluence, JIRA.
Familiarity with Zendesk, Intercom, Salesforce and Zuora or other Billing apps (nice to have).
What We Offer
We have all the usual perks and benefits but what we can really offer you is a fantastic work environment powered by an amazing team.
Industry competitive compensation
Generous time off
Robust life insurance, medical and dental coverage
Fun and educational remote and in-person activities both team-based and company wide
Pantheon is an equal opportunity/affirmative action employer and we welcome applications from all backgrounds regardless of race, color, religion, sex, national origin, ancestry, age, marital status, sexual orientation, gender identity, veteran status, disability, or any other classification protected by law.