Senior Data Quality Assurance Analyst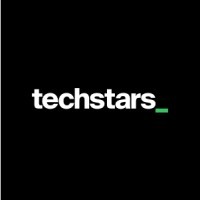 Techstars
IT, Data Science, Quality Assurance
Denver, CO, USA
Posted on Saturday, May 27, 2023
Location: Colorado, Connecticut, New Jersey, New York - hybrid
Senior Quality Assurance (QA) Data Analyst
Techstars is a global investor that identifies and nurtures startup companies from the earliest stages all the way to IPO. Our unique position within the investment domain leads to exclusive access to specialized and specific data about startups that can and will change the startup community. The Techstars enterprise data platform is being built from the ground up on modern, cloud-based technologies with support from the highest levels of management to revolutionize the use of data throughout Techstars. We are looking for a person to drive the strategy for the next generation of investment data analytics tools and machine learning workflows on this enterprise platform.
In this role, you will be responsible for defining the QA strategy by building strong quality assurance standards, measures and practices across data engineering to enable the delivery of consistent and accurate data to Techstars software products, marketing collateral, and financial reporting. You will develop quality assurance standards and measures, apply end to end testing practices including writing test cases and scenarios that ensure the delivery of quality data and software, and create automated testing structures to proactively identify data anomalies. You will work closely with data engineers, product managers, and platform analysts in an agile framework to rapidly deliver value through multiple levels of decision making and implementation, including what QA strategy provides maximum value to end users, prioritizing your own backlog of work, and writing stories for data engineers when applicable.
You should apply if …
You are a QA champion who delivers value to the business by inspiring teams to implement QA principles throughout the entire organization
You love diving deep into data -- understanding leading data technologies and developing ways to leverage our data assets in new, meaningful ways.
You are an excellent problem solver and communicator who is highly engaged and able to communicate with strategy, analytics, and engineering teams with ease.
About the role:
Define, document, and align organization to QA standards and measures
Ensure that the quality of all data products meets the expected standard of excellence
Create quality assurance measures and testing standards for new applications, products, and/or enhancements to existing applications throughout their development/product life cycles
Ensure testing activities allow applications to meet business requirements and systems goals, fulfill end-user requirements, and identify existing or potential issues.
Analyze formal test results to discover and resolve defects, bugs, errors, and deployment/configuration issues.
Works with data engineers to ensure QA standards are adhered to, including unit testing that promotes quality coding standards.
Assist in the development of change control processes, practices, and guidelines for new and existing technologies.
Provide ongoing continuous improvement ideology with the team on existing data quality processes
About you:
Experience successfully defining, building, and launching an enterprise data quality assurance function
Experience using website scraping, AI, ChatGPT, and other data enrichment tools and processes to improve enterprise data quality
Experience with Great Expectations, Datafold, dbt, Evidently or other data quality monitoring tools to continuously assess enterprise data quality
Exceptional written and verbal communication skills with the ability to learn and use the terminology understood by diverse audiences
Ability to interact with individuals across a wide variety of operational, functional, and technical disciplines and work well with all levels of leadership
Possess the empathy and interpersonal skills to develop an understanding of the needs of, and communicate effectively with, a large variety of partner teams
Curious with a strong desire to learn more and dig deeper to find a solution
Strong presence amongst team members and stakeholders to drive initiatives forward
Humble with the ability to honestly self-reflect and learn from each experience
Your qualifications:
5+ years of experience in database testing with the ability to understand, write, and execute very complex SQL queries
Degree in Engineering, Comp Science, Mathematics, or related field
Experience working with financial or investment data (preferred)

Compensation: $135,000 - $165,000 with 10% bonus
About Techstars
The Techstars worldwide network helps entrepreneurs succeed. Founded in 2006, Techstars began with three simple ideas—entrepreneurs create a better future for everyone, collaboration drives innovation, and great ideas can come from anywhere. Now we are on a mission to enable every person on the planet to contribute to, and benefit from, the success of entrepreneurs. In addition to operating accelerator programs and venture capital funds, we do this by connecting startups, investors, corporations, and cities to help build thriving startup communities. Techstars has invested in more than 3,000 companies that today have a combined market cap valuation of $97.9 Billion. www.techstars.com
Techstars is an affirmative action, equal opportunity employer and does not discriminate on the basis of race, sex, age, national origin, religion, physical or mental handicaps or disabilities, marital status, Veteran status, sexual orientation, gender identity nor any other basis prohibited by law.
Techstars uses E-Verify to check the work authorization of all new hires. For more information about E-Verify, please see the following: