Managing Director, Tokyo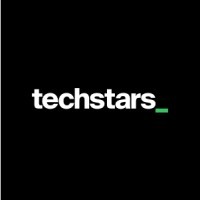 Techstars
Operations
Tokyo, Japan
Posted on Wednesday, July 19, 2023
Location: Tokyo, Japan
Managing Director
The Managing Director (MD) is responsible for the success of the accelerator program and serves as a catalyst for the founders' success in the program. The MD serves as a coach, connector, and curator for the founder population, as well as a thought leader and brand ambassador in the external global market.
Core Accountabilities
Define the strategic direction and investment thesis for the program
Responsible for making initial investment decisions, able to identify and choose competent and motivated founders and winning teams.
Support founders by deeply understanding their business and advise on the same. Identify, analyze, and problem solve issues or barriers. Help close gaps by connecting founders with relevant mentors and partners and providing coaching and advice.
Serve as a thought leader and Techstars brand ambassador in the external community. Bring / translate external knowledge of market insights and future trends to benefit the enterprise.
Lead and manage the program team and corporate partners, when applicable, to create a holistic strategy and delivery plan, and own overall responsibility for the successful execution and outcomes of the program.
Partner with internal Techstars' teams to create and drive the pipeline and recruitment of new companies across the entire Techstars network.
Curate a strong network of mentors, corporate partners, sponsors, and investors to connect founders to.
Lead across the broader Techstars ecosystem to enable others and drive growth. Mentor & coach new MDs, assist other programs, work on strategic initiatives / projects, and develop meaningful and beneficial relationships across the Techstars organisation.
Required Experience / Knowledge + Skills
Experience leading or operating in product/product development, revenue or growth functions.
Demonstrated experience building a business and/or function within an existing business.
Threshold level knowledge/understanding of venture capital/investing. Fundraising or investor experience is important.
Scaled organisations from 0-1 and 1-10.
Relevant subject matter expertise for specific practice areas e.g. sustainability, web3 etc.
10-15+ years of experience in fast-paced environments within technology, startups, entrepreneurship, and venture capital.
Robust personal network and ability to represent Techstars publicly through speaking engagements and professional events.
Analytical mindset and financial acumen.
Core Required Attributes (Abilities, Values, Leadership Qualities)
Empathy and EQ. Able to put themselves in others'/founders' shoes to understand their perspective, listens well.
Local Japanese knowledge, language and cultural understanding, and connections to the western VC and community
Strong bias for action, has hustle,drive with strong execution.
Thinks and acts like an owner.
Growth/learner mindset. Self-reflective, self-aware, open-minded to alternate ideas and perspectives, seeks to improve.
Can influence effectively in all directions and collaborate well with others.
Able to inspire, develop, and engage people and teams. Developer of leaders, can attract high quality talent, talent multiplier, builds high performing teams and organizations.
Shaper of change to positively impact enterprise outcomes.
Preferred Experience
Founder experience, preferably been through failure and successful startups.
Fundraising experience.
Strong investor mental model and demonstrative results of your investment decisions, good and bad.
Expertise in term sheets, negotiations and fundraising.
Location: