Executive Assistant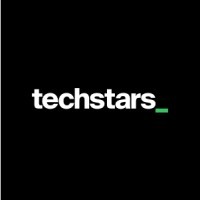 Techstars
Administration
New York, NY, USA
Posted on Saturday, August 19, 2023
Location: Connecticut, Colorado, New Jersey, New York - hybrid
Executive Assistant
The Executive Assistant (EA) will support two C-suite executives with variable needs. They must be highly organized and detail-oriented with the ability to do accurate work in a timely manner in a fast-paced, high-volume environment. They will exhibit excellent decision making and problem-solving skills and will be responsible for prioritizing workloads and shifting attention among changing tasks and priorities. They will handle all professional matters for our Executive team. This individual should be honest, approachable, reliable, and experienced in working closely with executive leadership and stakeholders. This person must feel comfortable working independently.
About the role:
Proactively plan the executive leaders' calendars and schedule, both short and long term, aligned with the department and enterprise strategic goals.
Maintain and update Google Calendar in a fast-paced, multivariate environment for the C-suite executives.
Coordinate extensive domestic and international travel
Event planning and logistics
Tracking and submitting expenses
Support the executive team by ensuring proper follow up and deadlines are met.
Manage a variety of special projects maintaining a high level of confidentiality.
Work with other members of the teams to create reports, presentations, and other documents about departmental activities.
Perform general administrative tasks, such as scheduling calls, responding to emails, ordering supplies, etc.
About you:
Excellent organizational and time-management skills, with the ability to manage multiple tasks and priorities.
Goal oriented, can think at a higher level, connect dots and synthesize information well.
Strong critical thinking and problem solving, independent judgment and sound decision making.
Strong written and verbal communication skills, with the ability to communicate effectively with diverse groups of people & leaders at all levels internally and externally.
Learner mindset, open to feedback and coaching, self-aware and wants to continuously improve.
Can hold self and others accountable to delivering on commitments.
Your qualifications:
Minimum 2 years providing administrative support in a fast-paced business environment
Bachelor's degree or equivalent professional experience
Proficiency in productivity software like Microsoft Office and Google Suite, familiarity with product management software like Asana or similar, with the ability to learn and adapt and learn new technology quickly.
Project Management experience a plus
Compensation: $75,000 - $90,000 with 10% bonus
About Techstars
The Techstars worldwide network helps entrepreneurs succeed. Founded in 2006, Techstars began with three simple ideas—entrepreneurs create a better future for everyone, collaboration drives innovation, and great ideas can come from anywhere. Now we are on a mission to enable every person on the planet to contribute to, and benefit from, the success of entrepreneurs. In addition to operating accelerator programs and venture capital funds, we do this by connecting startups, investors, corporations, and cities to help build thriving startup communities. Techstars has invested in more than 3,000 companies that today have a combined market cap valuation of $100 Billion. www.techstars.com
Techstars is an affirmative action, equal opportunity employer and does not discriminate on the basis of race, sex, age, national origin, religion, physical or mental handicaps or disabilities, marital status, Veteran status, sexual orientation, gender identity nor any other basis prohibited by law.
Techstars uses E-Verify to check the work authorization of all new hires. For more information about E-Verify, please see the following: