Senior Data Engineer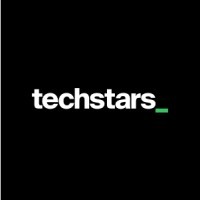 Techstars
Data Science
Boulder, CO, USA
Posted on Tuesday, August 22, 2023
Location: Colorado, Connecticut, New Jersey, New York - hybrid
Senior Data Engineer
As a Senior Data Engineer at Techstars you will be an important part of a team building innovative software solutions for entrepreneurs worldwide. Techstars already has one of the largest portfolios in early stage venture capital, with over 3,400 portfolio companies, a combined market cap of more than $100B, and 20 unicorns.
In this role, you will build backend streaming data pipelines, integrations with third party SaaS applications, complex analytics features and app facing platform data APIs. You will take part in architecture and solution design and help optimize solution performance and reliability. As a result you will help Techstars attract 10x more founders, and contribute directly to scaling the Techstars footprint to serve more entrepreneurs than ever before.
About the role:
As part of a team of engineers working in an agile environment you will build and deploy high quality data ingest, cleansing, analytics, integrations and API solutions
Ensure that all data and software solutions are secure, performant, reliable, observable and testable
Work with team members in a collaborative manner
Continuously improve the quality of the products and solutions delivered
About you:
A passion for building data solutions with a deep appreciation for dev/ops
Experience working with distributed systems and cloud infrastructure
Data engineering experience with ETL, streaming, data pipelines, cleansing and mastery
Experience developing robust APIs
Experience working in an agile development environment
Excellent communication and collaboration skills, a desire to learn and teach
Your Qualifications:
Experience training machine learning models to predict quality outcomes using frameworks like Scikit.
Diverse experience with languages (ie. SQL, Python, Node, Scala)
Experience working with a variety of relational and non-relational database systems (ie Postgres, MongoDB, Redis, Prometheus)
Experience with cloud based data visualization technologies (ie. Tableau, Domo, Airtable)
Experience in financial/investment data is a plus
Experience developing with containerization technologies (Docker, Kubernetes etc.)

Compensation: $135,000 - $155,000 with 10% bonus
About Techstars
The Techstars worldwide network helps entrepreneurs succeed. Founded in 2006, Techstars began with three simple ideas—entrepreneurs create a better future for everyone, collaboration drives innovation, and great ideas can come from anywhere. Now we are on a mission to enable every person on the planet to contribute to, and benefit from, the success of entrepreneurs. In addition to operating accelerator programs and venture capital funds, we do this by connecting startups, investors, corporations, and cities to help build thriving startup communities. Techstars has invested in more than 3,000 companies that today have a combined market cap valuation of $100 Billion. www.techstars.com
Techstars is an affirmative action, equal opportunity employer and does not discriminate on the basis of race, sex, age, national origin, religion, physical or mental handicaps or disabilities, marital status, Veteran status, sexual orientation, gender identity nor any other basis prohibited by law.
Techstars uses E-Verify to check the work authorization of all new hires. For more information about E-Verify, please see the following: