Executive in Residence - Life Science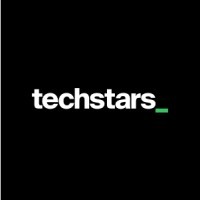 Techstars
Berlin, Germany
Posted on Tuesday, August 29, 2023
At Techstars Berlin, we aim to co-create at least one European unicorn company per year that makes the planet a better place for humanity. We are currently investing in 20+ early-stage startups per year, and are working to build the number one launchpad for high-growth startups in Europe. Our current investments focus on the fields of FinTech, deep tech, climate tech, and Life Science.
What will be your mission? Work with Techstars Berlin's early-stage startups with your in-depth vertical knowledge in the Life Science sector (e.g., MedTech, Diagnostics, Biotech, Pharma). You will have the opportunity to have a front-row seat for the creation of category-defining companies of the next decade. You will bring to the program an understanding of early-stage startup building with a rich experience in the area of Life Science.
This part-time role is well-suited for executives in a transitional phase, such as when you are assessing your next leadership opportunity or considering joining a startup or scaleup.
Help the Life Science startups within the Techstars Berlin program, via your extensive network to open doors for founders, regulation and industrial monetisation knowledge.
What we are looking for
You have a minimum of 3-5 years of experience in a fast-paced Life Science startup/ scaleup in a senior position (e.g. Founder, C-level, SVP) OR you have hold senior positions in pharmaceuticals, MedTech or (smart) hospital businesses.
You have a strong network in the Life Science sector to share with founders.
You have expertise on monetisation and go-to-market strategy within the Life Science vertical.
You have substantial industry experience in MedTech, Diagnostics, Biotech or Pharma.
You're an expert on specific content elements which you would deliver in workshops throughout the program (e.g. Monetizing Life Science Innovations, Navigating Life Science regulations as a Startup).
You have the desire to work hands-on with founders to accelerate their business in workshops, roundtables, and 1:1s with each team.
You have a strong interest in the discourse around technology, startups, entrepreneurship, and venture capital.
You're a strong communicator with a high level of "founder empathy" for early-stage startups.
You're comfortable with a minimal amount of direction but have high expectations.
Our EIRs receive compensation through a freelance contract.
About Techstars
The Techstars worldwide network helps entrepreneurs succeed. Founded in 2006, Techstars began with three simple ideas—entrepreneurs create a better future for everyone, collaboration drives innovation, and great ideas can come from anywhere. Now we are on a mission to enable every person on the planet to contribute to, and benefit from, the success of entrepreneurs. In addition to operating accelerator programs and venture capital funds, we do this by connecting startups, investors, corporations, and cities to help build thriving startup communities. Techstars has invested in more than 3,100 companies with a combined market cap of more than $140B.
Techstars' mission is to help entrepreneurs succeed wherever they are in the world and whatever their background is. Regional accelerator programs all around the world are the cornerstone of the strategy. The investment approach is fundamentally driven by the worldwide network of managing directors, who interact with startup founders daily, guiding, mentoring, and cultivating them along the journey. The scale of this reach results in a diversified strategy that provides investors with a uniquely qualified deal flow.
We help Techstars founders connect with other entrepreneurs, experts, mentors, alumni, investors, community leaders, and corporations to grow their companies.
Berlin, Germany