Social Media Manager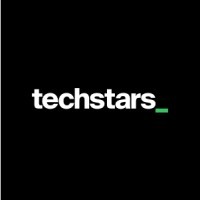 Techstars
Marketing & Communications
Boulder, CO, USA
Posted on Thursday, August 31, 2023
Location: Colorado, Connecticut, New Jersey, New York - hybrid
Social Media Manager
We're on the lookout for a highly adaptable and collaborative Social Media Manager to join our team! As the creative force behind our online social presence, you'll create your own content and transform raw content into captivating social media posts, engaging our audience and driving our brand's success. With an agile mindset and the ability to thrive in a fast-paced environment, you'll conquer challenges with finesse and help us stay ahead of the curve. In addition to your exceptional copywriting skills and a keen eye for detail, you'll implement best practices and trends in social media marketing to maximize our impact to help drive leads, customers and loyal advocates of the Techstars brand. If you're eager to embark on an exciting journey with a vibrant team and take our social presence to new heights, we can't wait to meet you! This role sits on the digital marketing team, reporting into the Director of Demand Generation.
About the role:
Build and manage the company's social media profiles and presence, including LinkedIn, X (Twitter), Instagram, TikTok, Facebook, Threads and potentially additional channels as the social media landscape evolves. Emphasis on engagement and growth!
Craft compelling and shareable content tailored for different social networks to amplify our brand presence and drive engagement with our content and links. Your creative expertise will shine as you write engaging posts, dabble in minor design work, and skillfully leverage videos from our videographer.
Monitor and report on key social metrics including engagement rates and follower growth.
Listen and engage in relevant social discussion about our company, competitors, and/or industry, both from existing customers and leads and from brand new audiences that don't yet know us.
High attention to details when it comes to facts and figures, grammar, and spelling.
Run regular social promotions and campaigns with the Director of Demand Generation and track their success, ranging from "Ask Me Anything" digital events, X (Twitter) chats, to LinkedIn conversations, as well as the content and links posted through these and other channels.
Work collaboratively alongside other marketers and content producers to help create and distribute content that educates and engages our audience.
Drive consistent, relevant traffic and leads from our social network presence.
Explore new ways to engage and new social networks to reach our global audiences.
Write and post for CEO's accounts: X (Twitter), Instagram
About you:
Exceptional social media writing skills, trained in longer posts like on LinkedIn and shorter snackable posts like on X (Twitter).
Active and well-rounded personal presence on social media, with a command of each network and their best practices.
Excellent communicator and creative thinker, with an ability to use both data and intuition to inform decisions.
Proficiency in Hootsuite or a similar social media management platform to plan and manage content and analytics and engage accordingly. You will be our ear to the ground to route the appropriate marketer, sales rep, and/or support rep to social conversations
Thrive in a fast paced, entrepreneur minded environment
Must be an efficient social media writer with exceptional knowledge of grammar and spelling
Your qualifications:
3+ years of experience building engaging brands on social media platforms
BA/BS degree in related field
Experience in the financial services industry such as venture capital and private equity is a plus
Preferred experience in Hootsuite or similar social media content marketing tools
Preferred experience in Dsynger, Canva or similar design tool
Bonus if you have experience in demand generation marketing, inbound marketing, and blogging
Compensation range: $80,000 - $95,000 + 10% bonus
About Techstars
The Techstars worldwide network helps entrepreneurs succeed. Founded in 2006, Techstars began with three simple ideas—entrepreneurs create a better future for everyone, collaboration drives innovation, and great ideas can come from anywhere. Now we are on a mission to enable every person on the planet to contribute to, and benefit from, the success of entrepreneurs. In addition to operating accelerator programs and venture capital funds, we do this by connecting startups, investors, corporations, and cities to help build thriving startup communities. Techstars has invested in more than 3,000 companies that today have a combined market cap valuation of $100 Billion. www.techstars.com
Techstars is an affirmative action, equal opportunity employer and does not discriminate on the basis of race, sex, age, national origin, religion, physical or mental handicaps or disabilities, marital status, Veteran status, sexual orientation, gender identity nor any other basis prohibited by law.
Techstars uses E-Verify to check the work authorization of all new hires. For more information about E-Verify, please see the following: