Operations Associate - Startup Community Mexico City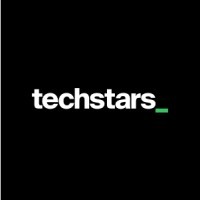 Techstars
Operations
Mexico City, Mexico
Posted on Thursday, September 7, 2023
Operations Associate - Startup Community Mexico City
Location: Mexico City / Remote - (Mainly remote but needs to be based within 2 hours of Mexico City)
Compensation range: MXN $550.00 - MXN $650.00 + Bonus
Job Summary
You will help build the next amazing batch of startups, as they grow from early stage to venture-backed companies and entrepreneurs across Latin America. As a Startup Community Catalyst Operations Associate, you will play a vital role in shaping the growth and success of early-stage startups as they evolve into thriving, while nurturing the ecosystems behind them. Your network will expand to include community builders, entrepreneurs, investors, and mentors, giving you unparalleled exposure to different startup ecosystems. You will actively engage with different ecosystem stakeholders, and contribute to the dynamic Techstars community through a range of events and initiatives.
This role centers around operational excellence and administrative support throughout the duration of our Startup Community Catalyst programs (events, pre-accelerator and bootcamps). This role is customer facing and requires the ability to organize information, capture data, organize events and execute tasks quickly and with precision. Up to 20% travel is required.
Responsibilities and Duties
Engage with Techstars founders and community leaders, to plan activities, meetings and events that drive them toward success.
Coordinate the scheduling of mentors, corporate partners, founders, and sponsors visits.
Manage clear and effective communication channels among stakeholders, ensuring transparency and alignment.
Follow best practices and execute upon outlined content and curriculum of the program.
Take charge of event planning, ensuring flawless execution of workshops, trainings, and other community-building activities.
Represent Techstars in different startup ecosystems, both actively and passively
Essential Qualifications and Skills
Experience in fast-paced project or program management focused position
Bilingual English - Spanish
Experience in event planning and event logistics
Strong interest in the discourse around technology, startups, entrepreneurship
Proven attention to detail through prior work or life experience
Comfortable with a variety of responsibilities
Comfortable with ambiguity and is solutions driven
Fits the Techstars culture (people-oriented, adaptable, supportive, creative, resourceful, independent)
Happy to travel - 30% travel is required for this position.
Preferred Qualifications & Skills:
Bachelor's Degree from an accredited college or university
Experience with DEI initiatives is a plus!
Experience with the Latin American startup ecosystem is preferred.
About Techstars
The Techstars worldwide network helps entrepreneurs succeed. Founded in 2006, Techstars began with three simple ideas—entrepreneurs create a better future for everyone, collaboration drives innovation, and great ideas can come from anywhere. Now we are on a mission to enable every person on the planet to contribute to, and benefit from, the success of entrepreneurs. In addition to operating accelerator programs and venture capital funds, we do this by connecting startups, investors, corporations, and cities to help build thriving startup communities. Techstars has invested in more than 3,000 companies that today have a combined market cap valuation of $100 Billion. www.techstars.com
Techstars is an affirmative action, equal opportunity employer and does not discriminate on the basis of race, sex, age, national origin, religion, physical or mental handicaps or disabilities, marital status, Veteran status, sexual orientation, gender identity nor any other basis prohibited by law.
Techstars uses E-Verify to check the work authorization of all new hires. For more information about E-Verify, please see the following: