Technical Entrepreneur in Residence at the ARM Labs Lagos Techstars Accelerator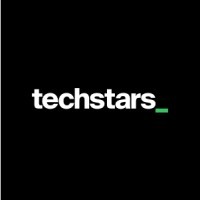 Techstars
IT
Lagos, Nigeria
Posted on Friday, October 13, 2023
Entrepreneur in Residence role summary:
The ARM Labs Lagos Techstars Accelerator is a partnership between Techstars, the most active pre-seed investor in the world that provides access to capital, programming and connections to early-stage entrepreneurs, and ARM Labs, a Lagos-based innovation program.
We are looking for a Lagos-based Entrepreneur in Residence (EIR) to work closely with the Managing Director (MD) and Program Manager (PM), to support the 12 companies in the cohort.
Commitment:
This is a contract role, requiring you to work for up to 1-2 days a week (depending on the week), ideally at our office in Victoria Island, Lagos. The contract will start on 13th November 2023, and end by 23rd February 2024 (final details to be agreed upon).
Role Responsibilities:
Deliver weekly office hours with founders to provide guidance and advice, to support them in achieving their in-program goals
Engage with the founders in the cohort to ensure Techstars is delivering on the promise "Do what's right for the founder"
Weekly meeting with MD, PM to discuss each startup, and provide input on the support required by founders
Leading knowledge sharing sessions (brown bag)
Represent Techstars in the local community, both actively and passively
What we're looking for:
Experience as a CTO or technical CPO
10+ years of experience in fast-paced environments within technology, startups, entrepreneurship and venture capital
Loves helping early stage founders, with a positive attitude
Expertise in running and growing an early stage startup in the African market
Strong connections within the African tech ecosystem.
Comfortable with a minimal amount of direction
Comfortable commanding a room, public speaking and an interest in community development
Understands Techstars' vision, direction and support of overall organization objectives
Fits the Techstars' culture (#givefirst, Entrepreneurial Inclination, High Quality and Network Focused)
About Techstars
Techstars is the most active pre-seed investor in the world having invested through its accelerators in more than 3,700 companies that have a combined market cap of $99 billion. Founded in 2006, Techstars believes that entrepreneurs create a better future for everyone and great ideas can come from anywhere. Now we are on a mission to invest in an unprecedented number of startups per year enabling more capital to flow to more entrepreneurs around the world. We do this by operating accelerator programs and venture capital funds, as well as by connecting startups, investors, corporations, and cities to help build thriving startup communities. www.techstars.com
About ARM
Established in 1994, ARM is a leading investment management firm providing a wide range of wealth management services to a substantial and diversified client base, including corporations, foundations and charities, high net-worth individuals, and small savers. See https://www.arm.com.ng/ for more details.