Customer Experience Manager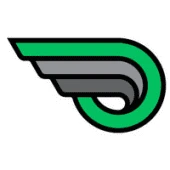 The Pro's Closet
Customer Service
Remote
Posted on Sunday, September 10, 2023
ABOUT US:
As the world's largest retailer of pre-owned bicycles, we're passionate about helping cyclists find their next great ride—and making sure high quality bikes keep rolling. We believe that every bike has a next owner, and that we all benefit when we keep more bikes on roads and trails. Some call it "recommerce." Some call it "the circular economy." We call it common sense. We created our innovative Certified Pre-Owned bike process, where our expert mechanics meticulously inspect every part on every bike to ensure that high-quality bikes stay in motion longer. We obsessively curate our ever-evolving new and pre-owned inventory, including frames, components and wheels. We track the market and technical trends, and only take the bikes that meet our exacting standards. Our process evolves with the cyclist, from Certified Pre-Owned bikes, to risk-free 30-day returns, to our Guaranteed Buyback program. TPC. We're changing the way cyclists buy bikes.
WHAT SETS TPC APART:
We are committed to building a great company and we believe this starts with great people and a great company culture. Each individual has a key role to play in TPC's success, but we all work as one team dedicated to constant improvement and efficiency. We welcome making mistakes and learning from them.
Our structure allows you to take responsibility and shape the company for the better and be recognized for it. From top to bottom, we adhere to core beliefs in transparency and openness. We love to work hard, but always leave time to ride bikes.
THIS POSITION WILL BE LOCATED IN LOUISVILLE, CO AND WILL REQUIRE 3 DAYS/WEEK IN OFFICE.
ABOUT THE JOB:
TPC is looking for a Customer Experience Manager to successfully manage and scale our customer experience team, while helping to drive online/offline trends. In this role, you will own all support-related customer contact responsibilities, including sales, and strengthen our existing workflows while supporting the teams. You consider yourself a big picture thinker with the ability to roll up your sleeves and get things done, while working collaboratively within the larger organization to drive best in class outcomes for our customers. To be successful in this role you must be self-motivated, proactive, analytical, and enjoy improving efficiency and leading a team.
As the leader of our customer experience team, you must be familiar with a variety of customer support concepts, practices and procedures. You rely on your extensive bicycle knowledge coupled with sales and customer experience to meet business objectives. You know how to lead by example and direct the work of others. You instinctively understand what motivates customers to purchase and know how to tap into those needs and desires in an effective way.
WHAT YOU'LL DO:
Oversee the sales and support side of our Customer Experience department by leading a team of hybrid and remote individual contributors who assist our customers via phone, chat and email
Responsible for maintaining and creating 6-7 day a week shift schedule for the team to meet business needs, including rotations onsite within Retail and Operations
Conduct forecasting and capacity planning for the support team to align with company growth, products, and services that are efficiently scaled to meet customer growth, quality and performance metrics
Own and implement KPI's and procedures for both individual and team performance
Own the product return and refund process and reporting to drive action and partnership with internal stakeholders: Purchasing, Retail Operations, and CX
Co-lead Voice of Customer meeting to drive internal action within the organization to drive strategic customer roadmap by assimilating customer feedback from multiple channels to drive process improvements initiatives
Maintain technical knowledge with cross-departmental training along with ongoing skill sessions for the support team around the industry, TPC, and our products.
Identify and implement leadership development, coaching, and training to build an empowering team
Identify opportunities to improve department efficiencies and document solutions enabling the team to scale, including technical requests for our customers and our employees
Interact at the executive/senior management level, proactively advocating for solutions and managing the customer escalation process
Growth potential to eventually oversee our Retail team, ensuring better-than-industry standard productivity and optimized profitability
ABOUT YOU:
A Bachelor's degree, or relevant experience
3 - 5+ years of experience working in the bike industry on the sales, retail, and/or manufacturer side required
3+ years of customer service or retail, providing outstanding service with high standards and outstanding organizational skills
2+ years of management experience leading individual contributors in a hybrid and/or remote environment
Experience with bike retail sales and service strongly preferred
You have a team-oriented attitude with a willingness to serve others as your customers
Demonstrated leadership across a range of organizational levels and functions to lead projects across-teams, bringing focus and clarity where initially there may be degrees of ambiguity
Posses outstanding written and verbal communication skills and great judgment
You lead a team with integrity and establish and maintain a trusting, inclusive, and productive environment
You have strong initiative and are willing to jump right in and make things happen
Must be comfortable in a fast paced, changing environment
Enthusiastic about the outdoor/cycling industry, the people it attracts, and all the gear!
THE PERKS OF WORKING AT TPC:
Salary Range: $75,000-$95,000, depending on experience
3 weeks paid vacation, 6 paid holidays, 3 floating holidays, and a paid day off on your birthday
100% medical, dental, vision benefits, with a 60% dependent contribution
Company paid disability and life insurance
401k with generous company matching
Stock options: we're all owners!
A fun, relaxed, and flexible work environment
Hybrid: WFH flexible: this position is hybrid with flex space in our Louisville HQ.
Monthly all-hands company meeting keeps you engaged and connected to the business and your team members
A culture of transparency with regular updates on company performance
Group rides and amazing industry discounts
The Pro's Closet is an Equal Employment Opportunity (EEO) employer and is committed to creating and celebrating a diverse work environment. We hire solely on the basis of qualifications, merit, and business need, without regard to race, sex, gender expression, gender identity, color, religion, national origin, age, disability, veteran status, genetic data or other legally protected status.