Customer Experience Sales Team Lead - Internal Applicants Only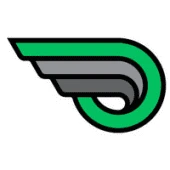 The Pro's Closet
Customer Service, Sales & Business Development
Remote
Posted on Wednesday, September 13, 2023
ABOUT US:
As the world's largest retailer of pre-owned bicycles, we're passionate about helping cyclists find their next great ride—and making sure high quality bikes keep rolling. We believe that every bike has a next owner, and that we all benefit when we keep more bikes on roads and trails. Some call it "recommerce." Some call it "the circular economy." We call it common sense. We created our innovative Certified Pre-Owned bike process, where our expert mechanics meticulously inspect every part on every bike to ensure that high-quality bikes stay in motion longer. We obsessively curate our ever-evolving new and pre-owned inventory, including frames, components and wheels. We track the market and technical trends, and only take the bikes that meet our exacting standards. Our process evolves with the cyclist, from Certified Pre-Owned bikes, to risk-free 30-day returns, to our Guaranteed Buyback program. TPC. We're changing the way cyclists buy bikes.
WHAT SETS TPC APART:
We are committed to building a great company and we believe this starts with great people and a great company culture. Each individual has a key role to play in TPC's success, but we all work as one team dedicated to constant improvement and efficiency. We welcome making mistakes and learning from them.
Our structure allows you to take responsibility and shape the company for the better and be recognized for it. From top to bottom, we adhere to core beliefs in transparency and openness. We love to work hard, but always leave time to ride bikes.
ABOUT THE JOB:
As a Customer Experience Sales Team Lead, you bring the personal and engaging customer service of a local bike shop to the online buying experience for our customers. You work closely with consumers, clients and other TPC departments to create an exceptional customer experience.
In this role, you will be responsible for helping the team succeed by assisting in the one-off situations, working through escalated calls and cases, and guiding the team around maintaining and hitting our service level agreements. In addition to supporting the team, you will also be responsible for individual contribution towards our key performance indicators. As part of a dynamic team, your flexibility and willingness to help will play a key part in TPC's mission to disrupt the bike industry.
WHAT YOU'LL DO:
Lead and convert potential customers to the right product through phone, chat and email
Contribute to both individual and team revenue targets
Facilitate knowledgeable conversation to our customers and create trust through a follow up process
Work closely with support and fulfillment teams to set clear expectations for the customer
Responsible for detailed reporting and tracking on individual daily tasks, invoices, and channel communications, including preparation for weekly team meetings
Identify areas for improvement based on customer feedback
Work with internal team on customer experience initiatives
Demonstrate proficiency with internal systems and software
Conduct the majority of our training and coaching sessions with both onboarding new hires and also facilitating/providing continued education for current teammates
Work closely with management to maintain and create SOPs to keep the team up to date on new processes and procedures
Keep the team motivated and engaged throughout your shift by offering guidance and support; manage the team to meet business needs throughout the day
Take escalated situations and see issue resolution through from beginning to end
Work with CX leadership to help with quality assurance for our email, chat, and phone interaction
Facilitate conversations with management around cross-departmental initiatives
Lead various team projects in conjunction with management
Serve as manager on duty during shifts - including weekends
ABOUT YOU:
2-3 years of experience working in the bike industry on the retail, service, and/or manufacturer side, ideally working in online e-commerce sales
You are personable (especially virtually) and have the ability to manage stressful situations
You have a service mindset with a passion for providing a fantastic customer experience and an inherent motivation to help others; you'll always go the extra mile to make sure the job gets done right
Excellent written, verbal, and interpersonal skills
You have strong initiative and are willing to jump right in and make things happen
Thrive in a collaborative and fluid environment that may result in changing priorities
A positive and professional attitude and a consistent work ethic, must be self-motivated and work well alone as well as on a team in remote or in-person environments
Enthusiastic about the outdoor/cycling industry, the people it attracts, and all the gear!
THE PERKS OF WORKING AT TPC:
Salary Range: $24-27/hr., depending on experience
3 weeks paid vacation, 6 paid holidays, 3 floating holidays, and a paid day off on your birthday
100% medical, dental, vision benefits, with a 60% dependent contribution
Company paid disability and life insurance
401k with generous company matching
Stock options: we're all owners!
A fun, relaxed, and flexible work environment
WFH Flexible: this position is preferred hybrid with flex space in our Louisville HQ, but may be performed remotely in AR, AZ, CO, IL, MN, NM, NJ, SC, TX, VT
All-hands company meeting keeps you engaged and connected to the business and your team members
A culture of transparency with regular updates on company performance
Group rides and amazing industry discounts
The Pro's Closet is an Equal Employment Opportunity (EEO) employer and is committed to creating and celebrating a diverse work environment. We hire solely on the basis of qualifications, merit, and business need, without regard to race, sex, gender expression, gender identity, color, religion, national origin, age, disability, veteran status, genetic data or other legally protected status.