Master Bicycle Technician - Special Projects - Internal Applicants Only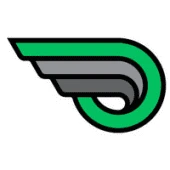 The Pro's Closet
Louisville, CO, USA
Posted on Saturday, September 16, 2023
ABOUT US:
As the world's largest retailer of pre-owned bicycles, we're passionate about helping cyclists find their next great ride—and making sure high quality bikes keep rolling. We believe that every bike has a next owner, and that we all benefit when we keep more bikes on roads and trails. Some call it "recommerce." Some call it "the circular economy." We call it common sense. We created our innovative Certified Pre-Owned bike process, where our expert mechanics meticulously inspect every part on every bike to ensure that high-quality bikes stay in motion longer. We obsessively curate our ever-evolving new and pre-owned inventory, including frames, components and wheels. We track the market and technical trends, and only take the bikes that meet our exacting standards. Our process evolves with the cyclist, from Certified Pre-Owned bikes, to risk-free 30-day returns, to our Guaranteed Buyback program. TPC. We're changing the way cyclists buy bikes.
WHAT SETS TPC APART:
We are committed to building a great company and we believe this starts with great people and a great company culture. Each individual has a key role to play in TPC's success, but we all work as one team dedicated to constant improvement and efficiency. We welcome making mistakes and learning from them.
Our structure allows you to take responsibility and shape the company for the better and be recognized for it. From top to bottom, we adhere to core beliefs in transparency and openness. We love to work hard, but always leave time to ride bikes.
ABOUT THE JOB:
As a Master Technician, you have the opportunity to work on the highest quality of bikes across all years, makes and models. To be successful in this role you have a high level of expertise and are excited to resolve advanced issues. This role is a full time Master Tech position that includes a special project working in our retail services department that will begin after onboarding and is expected to end 3/31/2024. During the special project, the schedule is flexible depending on the candidate, but will include at least one weekend day and Retail closing shifts that end at 6:30.
At The Pro's Closet, you enjoy the workload of a bike shop with the pace of a startup that fosters a unique culture of empowerment. You are part of a proactive team environment that involves a "continuous improvement" approach in everything we do and plays a part in the disruption of the bike industry.
WHAT YOU'LL DO:
Follow prescribed service tickets to prepare bicycles for the processing line
Duties include advanced technical skills of component replacement, brake bleeds, bearing installation, suspension overhauls, truing wheels, tubeless tire installation, dérailleur tuning/adjustment, and final quality control check
Diagnose and resolve advanced defect issues with bikes that were unable to be processed through the standardized bike processing line
Consult with customers and make appropriate recommendations based on your comprehensive technical knowledge
Drive sales by effectively uncovering the customer's needs and presenting appropriate service offerings
Daily maintenance and upkeep of standardized work station
Based on business need this role will require flexing into work within core bike processing operations
While working the special project, you will also be working directly with customers, at times, to answer questions they may have
ABOUT YOU:
3-5 years of previous professional bike mechanic experience required
You have a strong knowledge of bikes frames, wheels and components across different years, makes and models
Production experience preferred
You have strong organizational skills with a high attention to detail
A positive and professional attitude and a consistent work ethic, must be self-motivated and work well alone as well as on a team in a shop/warehouse and office atmosphere
You enjoy working directly with customers and are comfortable doing so
You are comfortable in a fast paced, changing environment
Enthusiastic about the outdoor/cycling industry, the people it attracts, and all the gear!
Must be physically capable of bending, squatting, repetitive hand and wrist movements, including twisting and lifting 50 lbs. Also must have stamina to stand 8 hrs./day
THE PERKS OF WORKING AT TPC:
Salary Range: $23 - $25/hr depending on experience
Eligible for Services department commission during the course of the special project
3 weeks paid vacation, 6 paid holidays, 3 floating holidays, and a paid day off on your birthday
100% medical, dental, vision benefits, with a 60% dependent contribution
Company paid disability and life insurance
401k with generous company matching
Stock options: we're all owners!
A fun, relaxed, and flexible work environment
All-hands company meeting keeps you engaged and connected to the business and your team members
A culture of transparency with regular updates on company performance
Group rides and amazing industry discounts
The Pro's Closet is an Equal Employment Opportunity (EEO) employer and is committed to creating and celebrating a diverse work environment. We hire solely on the basis of qualifications, merit, and business need, without regard to race, sex, gender expression, gender identity, color, religion, national origin, age, disability, veteran status, genetic data or other legally protected status.