Technical Services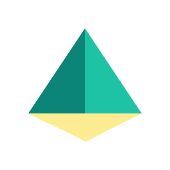 Wholesail
IT
Remote
Posted on Friday, March 24, 2023
About Wholesail
Wholesail is an early stage (Series A) startup that builds software to connect wholesalers and their buyers by automating and digitizing invoicing and payment in the $5 trillion wholesale trade industry. The company's first product is an electronic invoicing and payment portal for wholesale sellers, which allows them to get paid faster and decrease losses. For buyers, Wholesail automates the accounts payable & expense management process to save them time and money.
Wholesail was founded by a team of successful serial entrepreneurs whose prior startups were acquired by OpenTable and who worked together there as product managers, engineers and designers. The company is well funded with backing from a half dozen venture capital firms and 20+ angel investors with backgrounds in FinTech, Payments, SMB Marketplaces, food distribution and restaurants; including early executives and team members from Stripe, Square, Dropbox, PayPal, Yelp, OpenTable and Everlane.
About the Role
As a member of Wholesail Technical Services team you will wear many hats and play a pivotal role in helping supporting our customers post-sales. You'll have a direct impact on the customer experience by helping us shape our technical post-sale strategies and team SOPs.
You Will:
Provide a white-glove support experience for our customers remotely with the potential for some in-person meetings.

Maintain our support operations for our customers by resolving Tier I & Tier II technical issues using clear communication.

Gather multiple data sources to troubleshoot complex integrated issues using Excel/Sheets, application logging, code reading and other available resources.

Provide technical advice and support to ensure reliable connections between Wholesail and a customer's accounting systems (e.g. QuickBook, NetSuite, Sage 50).

Work collaboratively across different teams to create SOPs that guide our team to support new integrations and processes.

Test and provide feedback on new development so that Wholesail releases software that works.

Partner with our Customer Success team to drive post-sales engagement by supporting the technical aspects of customer needs.

Work with our Product Team to identify opportunities for productization that benefit Wholesail and our customers.
Required Experience & Skills
1-3 years of experience in a customer success or technical support role.

Proficiency with key tools for the job: spreadsheets (Excel, Google Sheets), Remote desktop applications (VNC, TeamViewer, Microsoft Remote Desktop), BI Tools (Data Studio, Power BI)

Strong attention to detail and task management skills, even when moving quickly to respond to an urgent issue.

Ability to work collaboratively and know when to escalate an issue and involve other team members to solve a time-sensitive customer issue.

Curious nature with a desire to learn new skills & master new tools.

Passion for providing great customer service and doing what's right for the customer.

Excellent written and verbal communication skills with experience in creating highly detailed and organized documents to support customer success.

Ability to work autonomously and identify solutions to new problems without help from others.

Self-motivated and able to perform well under pressure and against bold goals and deadlines.
Bonus Experience
Experience in Fintech or a related industry.

Team member of an early stage startup.

Experience with accounting software (QuickBooks, NetSuite, Sage 50).

Experience with providing technical support for integrated systems and applications.

Passion for or experience with hospitality, restaurants, or food.

Proficiency in SQL or another relational database management system language.

College degree or certification in a technical field.
Benefits
Work with experienced tech startup founders and a customer centric team.

Medical, dental, and vision coverage.

Home office budget.

Paid vacation and sick leave.