Product Manager - Platform Products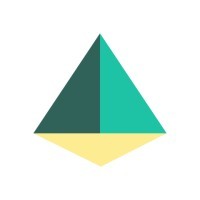 Wholesail
Product
San Francisco, CA, USA
Posted on Friday, July 7, 2023
About Wholesail
Wholesail is an early stage startup that builds software to connect wholesalers and their buyers by automating and digitizing invoicing and payment in the $5 trillion wholesale trade industry. The company's first product is an electronic invoicing and payment portal for wholesale sellers, which allows them to get paid faster and decrease losses. For buyers, Wholesail automates the accounts payable & expense management process to save them time and money. Wholesail's initial industry focus is to build a network effect driven payment business in the highly fragmented $1 trillion US food distribution market, in which invoicing and payment is nearly entirely paper-driven today. The platform has gained great traction with early customers since its launch in mid-2019, with over 25% month-over-month growth in Gross Transaction Volume (GTV), and has a significant customer pipeline that's gated on new feature development.
Wholesail was founded by a team of successful serial entrepreneurs whose prior startups were acquired by OpenTable and who worked together as product managers, engineers and designers. The company is well funded with backing from a half dozen venture capital firms and 20+ angel investors with backgrounds in FinTech, Payments, SMB Marketplaces, food distribution and restaurants; including early executives and team members from Stripe, Square, Dropbox, Yelp, OpenTable and Everlane.
About the Role
Wholesail is looking for our first Platform Product Manager to join our small-but-mighty team and drive the development of our accounting platform from soup to nuts. Leveraging your skills as a seasoned TPM, you will unlock one of the most important growth drivers for the business by developing the product and operational strategy to unite Wholesail's platform and accounting systems and unlock new product areas and growth opportunities. As a trusted partner and thought leader, you'll work closely with our engineering and go-to-market teams and pair with our CEO to build relationships with partners to onboard complicated high-dollar-to-byte data.
If you're passionate about building exceptional software products alongside seasoned technologists and want to re-redefine a trillion $ industry, we'd love to hear from you!
Responsibilities
Develop a vision and strategy for the Wholesail platform, owning and delivering success across business and product objectives

Own and expand Wholesail's foundational accounting platform in collaboration with engineering, company leadership, and partners, unifying accounting systems, AP automation systems, and fintech providers like Stripe, Plaid and Modern Treasury

Build new revenue-driving products on top of the accounting platform, like a lockbox service with automated bookkeeping capable of automatically accepting, routing, and reconciling mailed checks and ACH payments

Make day-to-day prioritization decisions backed by data and product intuition
Qualifications
Proven track record of delivering high-quality software products end-to-end in dynamic technical environments

Experience building complex systems (e.g. accounting, logistics, advertising) that support multiple use cases and user personas and require a holistic understanding of both internal and third party systems

Platform experience: You can take a wide array of needs, identify common themes, needs and use cases, and build effective solutions

Deep technical understanding and ability to earn trust with engineers

Adept at advocating for collaborative solutions with a diverse group of stakeholders